Student Spotlight
3 months ago
Here at St. Anne Grade School
Our mission at St. Anne Grade School is to develop a curriculum within a school setting, which allows students to be engaged in a learning process that provides an opportunity for students to be successful in a safe, non-threatening setting.
We have outstanding extracurricular activities here at SAGS


Our Girl's Volleyball program currently has three teams. Coach Zach Kirkland coaches the 7th and 8th Grade Girls while Jordan Chapman and Randi Martin coach the 6th Grade team.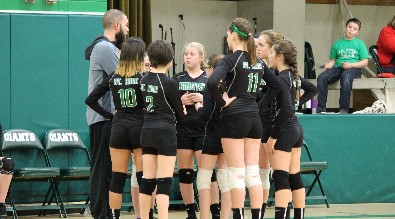 Our Track and Field Team is currently coached by Dan Moore. This past year saw the Giants compete at State in three different events. Including Shot Put for both girls and boys and the 4X400.


We also have a growing Cheerleading Squad coached by Karen Willis. This group greatly helps support our other teams while providing school spirit unmatched by anyone else.