GIANT Nation, Please help spread the word!! Come join our amazing SAGS team! SAGS has an immediate vacancy for a Cafeteria Monitor. See below for further information. SAGS also has Open Vacancies in Physical Education Teacher, Physical Education Paraprofessional, Special Education Classroom Paraprofessional, and numerous Coaching Opportunities. Please go to
https://sags256.tedk12.com/hire/index.aspx
for further information.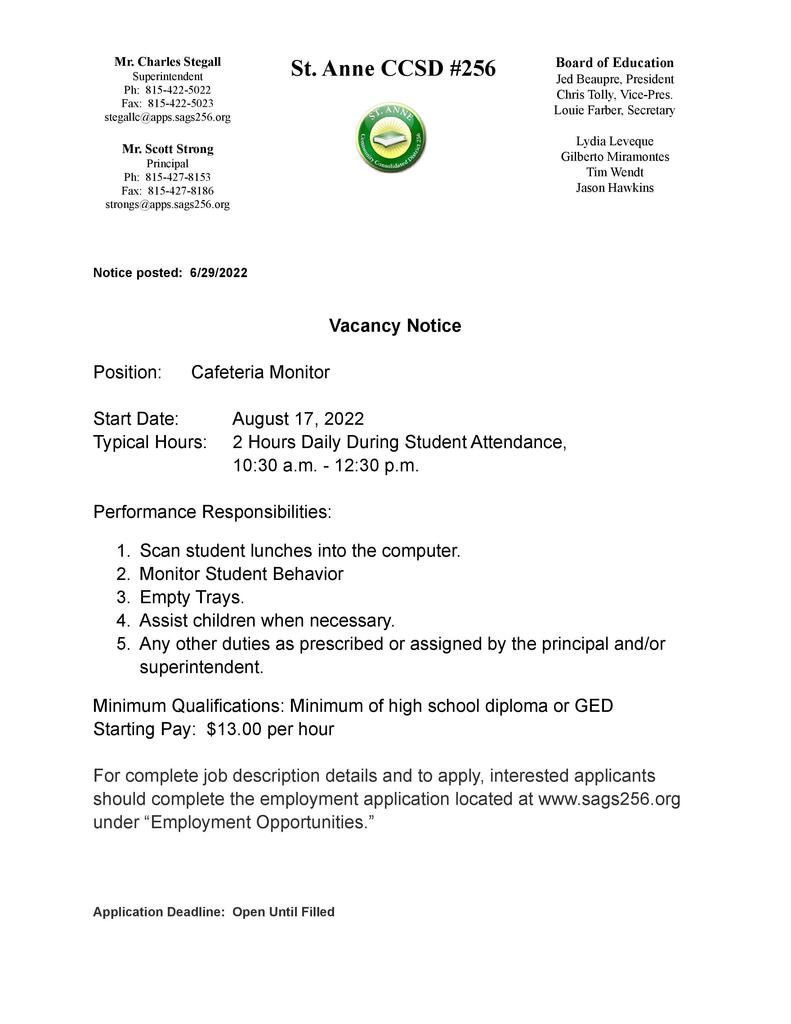 A GIANT thank you to the Board of Education for the purchase of new stage curtains that not only look amazing and bring new life to the gym but also put the curtains in compliance with the Health Life Safety Code. Thank you BOE. #TheSAGSway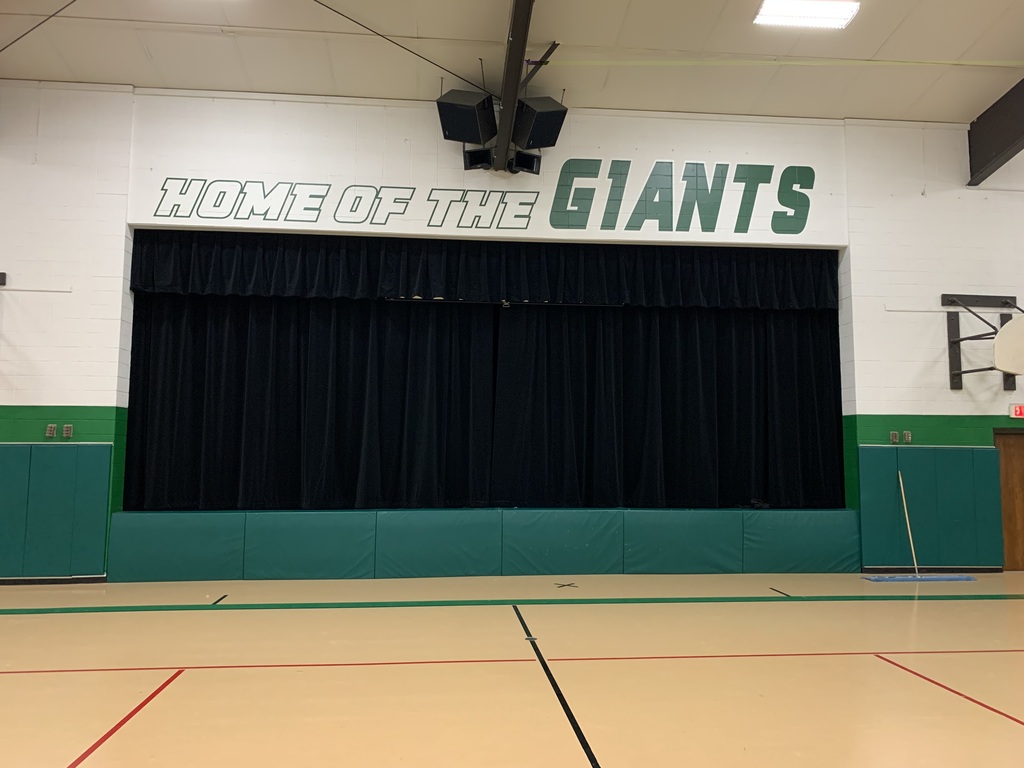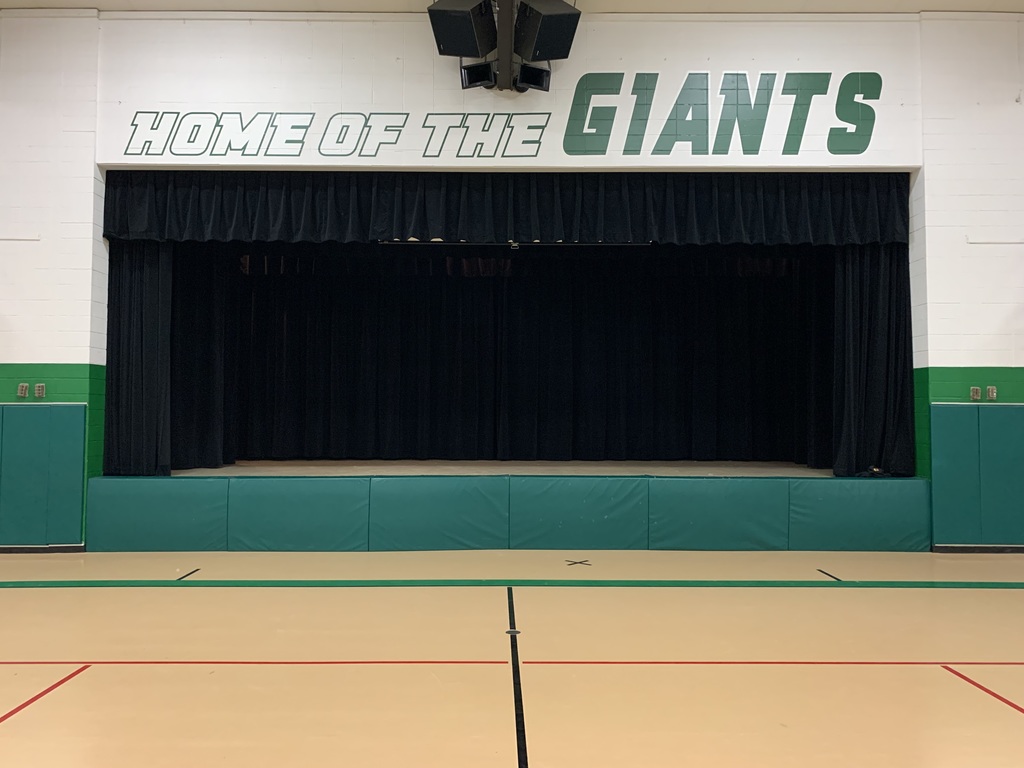 Calling all GIANTS- Summer Library Hours: Every Tuesday from 9:00 AM. - 11:00 AM. See below for an opportunity to earn a FREE book from the Barnes and Noble Summer Reading Program. #TheSAGSway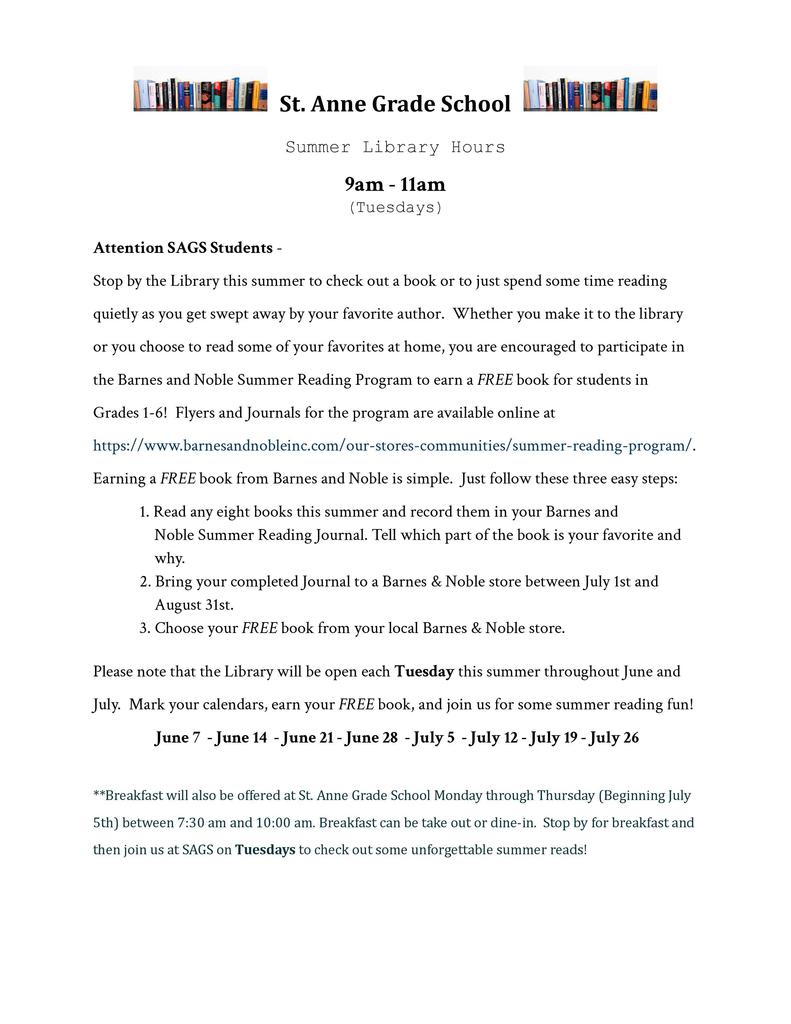 Congratulations to all GIANTS on a great end to the 21'-22' school year. Students throughout all grades were honored for their Smart Actions, Character Traits, and Academic Achievements including Honor Roll and Little Giants! Bravo to all for your hard work. We are GIANT Proud! #TheSAGSway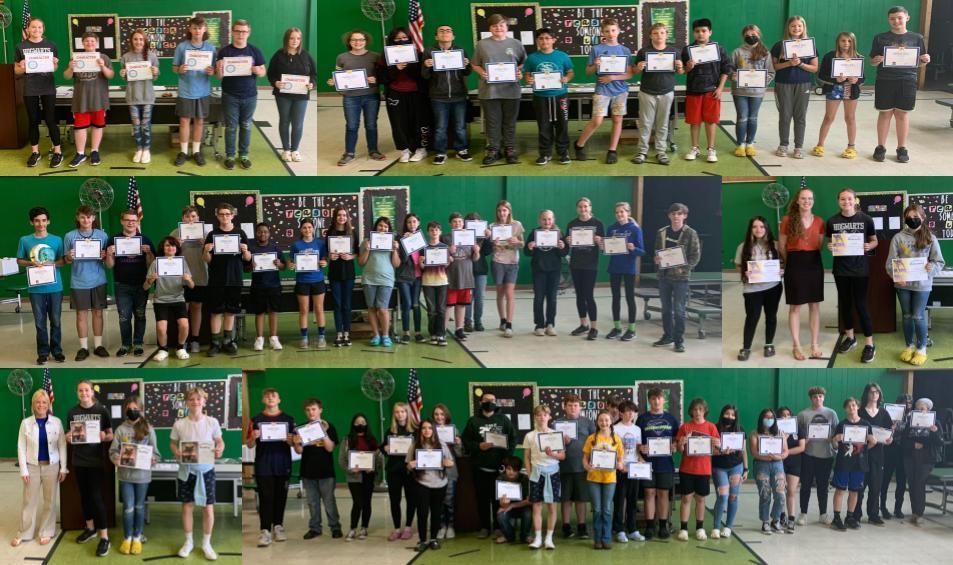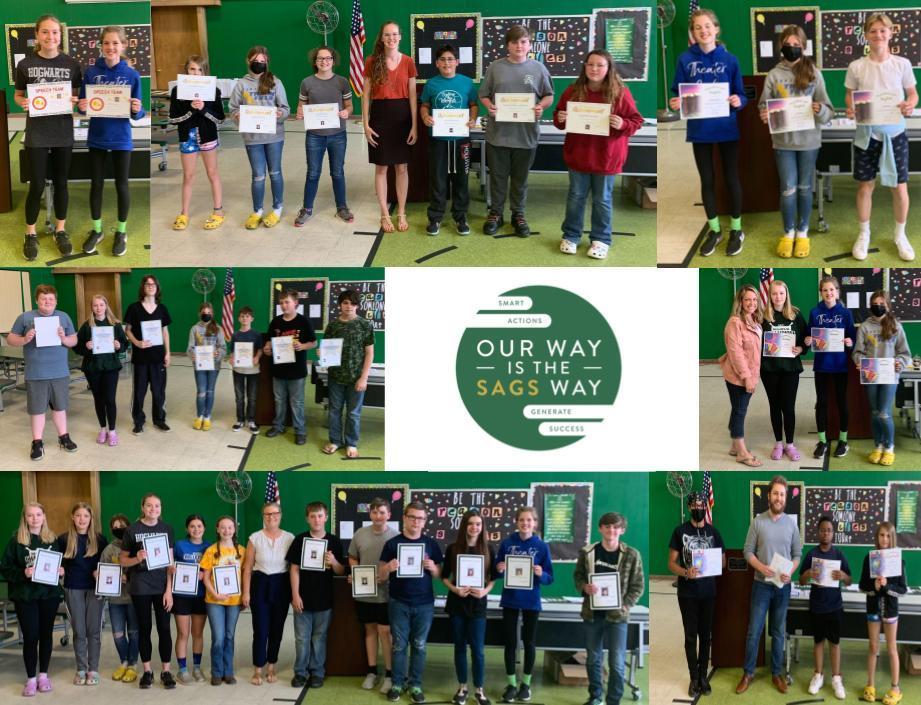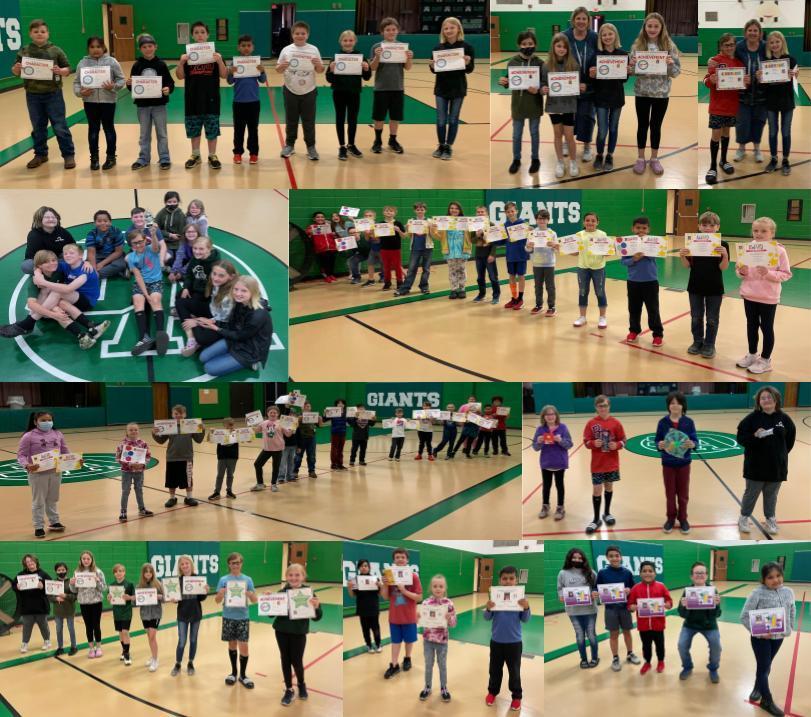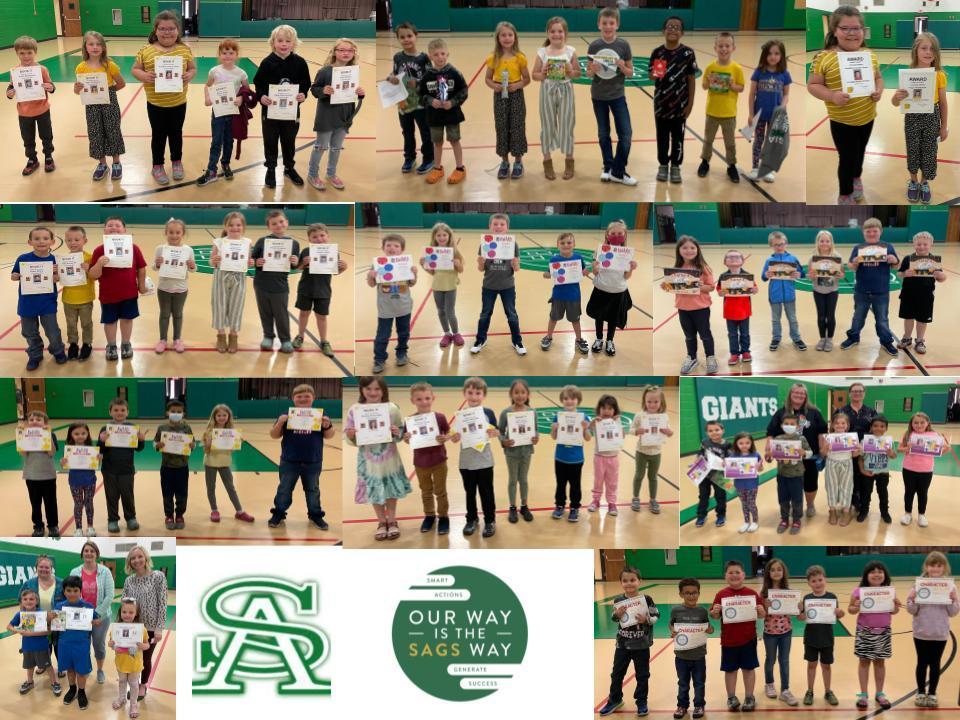 Congratulations to Mrs. Kirkland's class on winning the coin war during spirit week. Last week, they were allowed to pie a staff member of their choice in the face! As a school, SAGS Student Council raised $2100 for Ronald McDonald House Charities. GIANT Proud! #TheSAGSway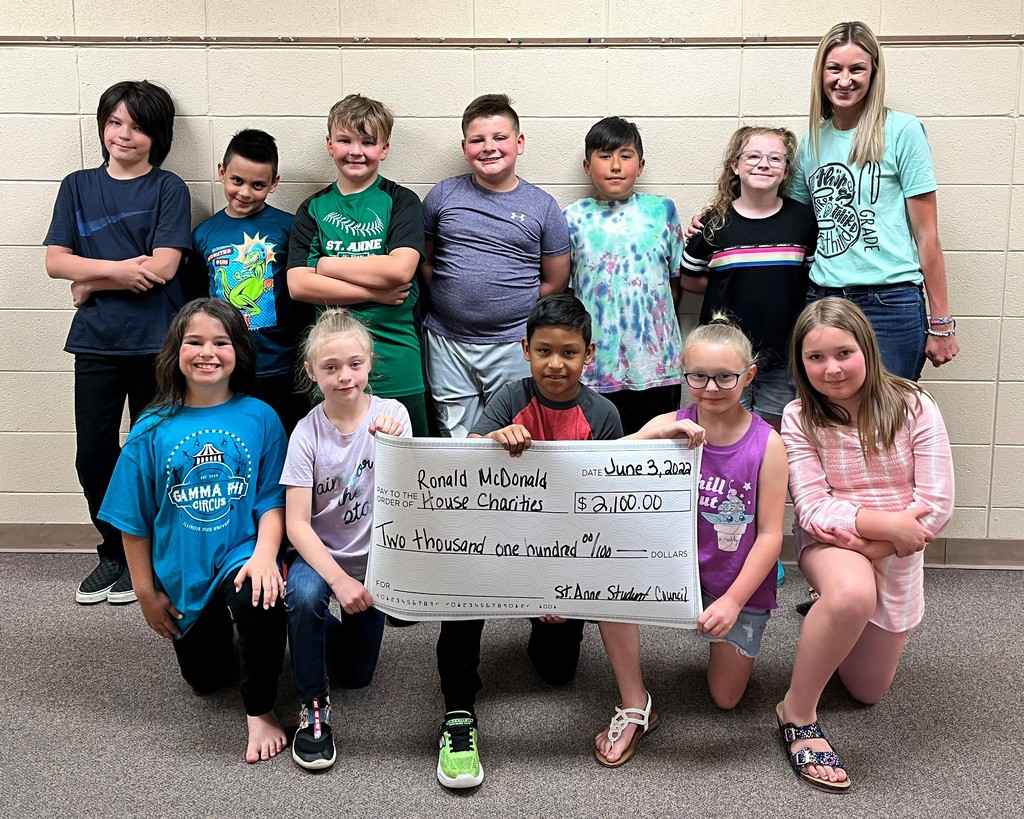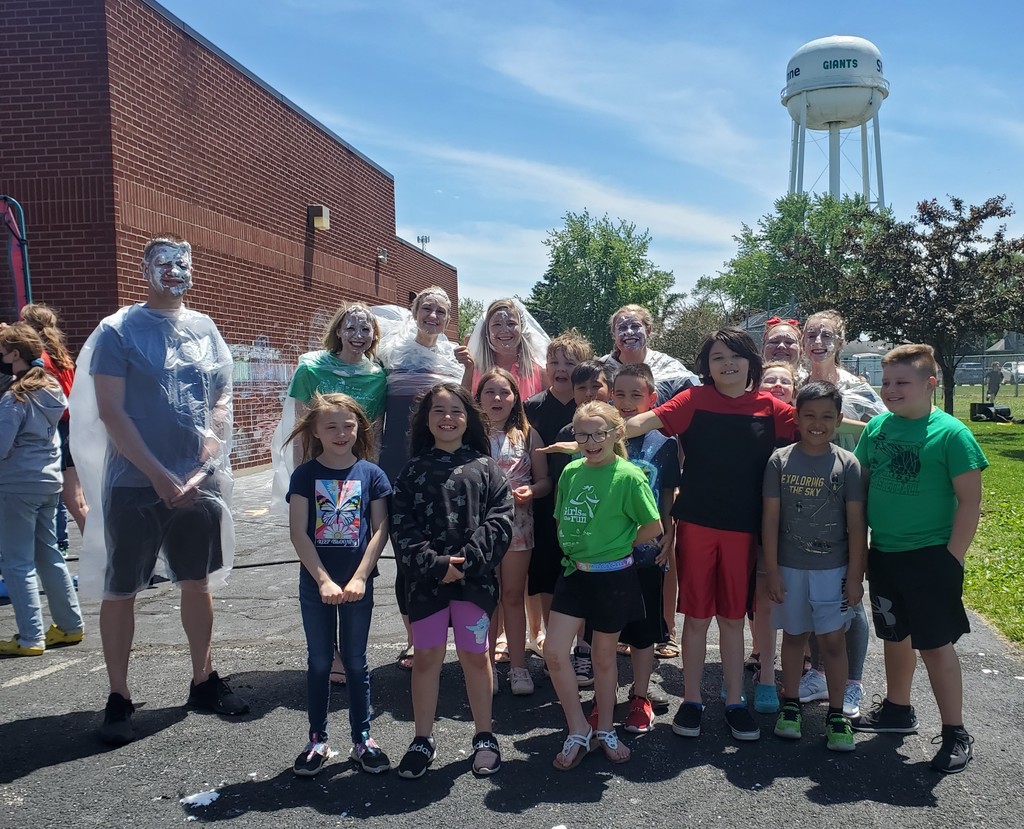 68 years combined, 34 a piece, dedicated to the students of SAGS. There are no words that do justice explaining how much of an impact these two educators have had on so many lives. Happy Retirement or "untirement" to Mrs. Munyon and Mr. Ruckman. You will forever be GIANTS!!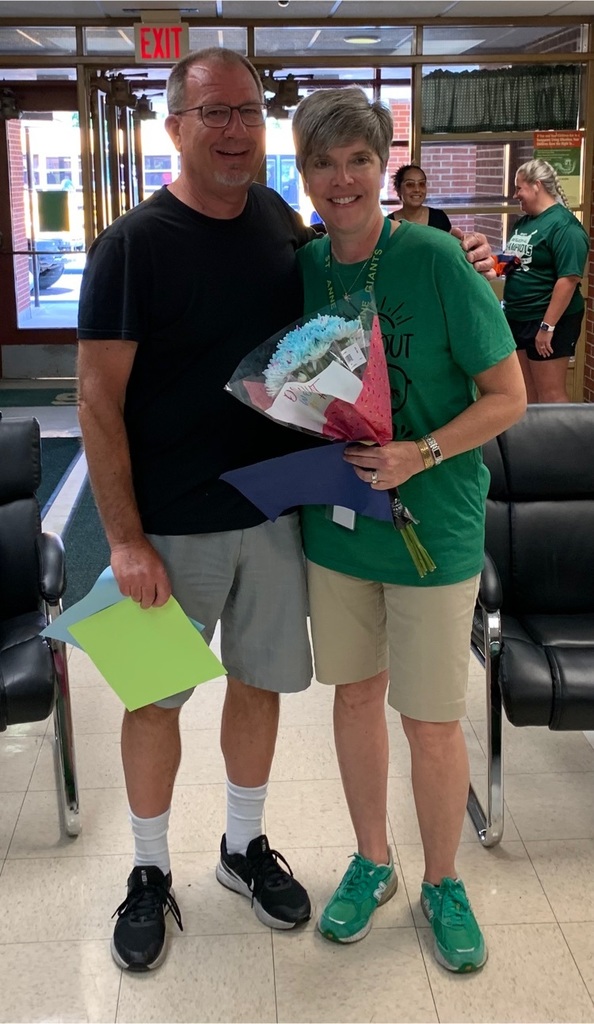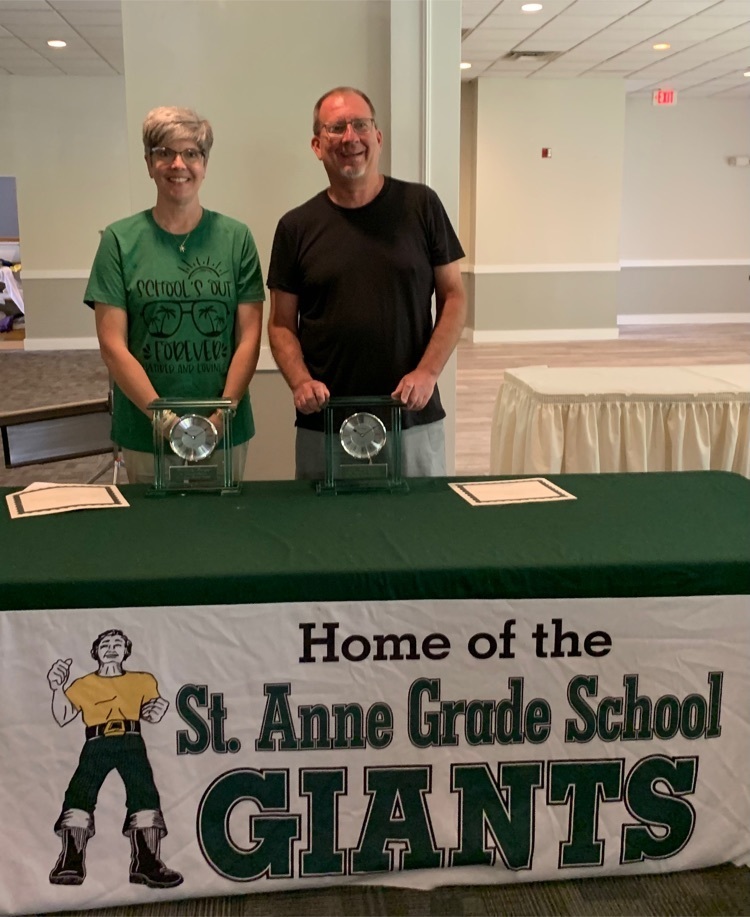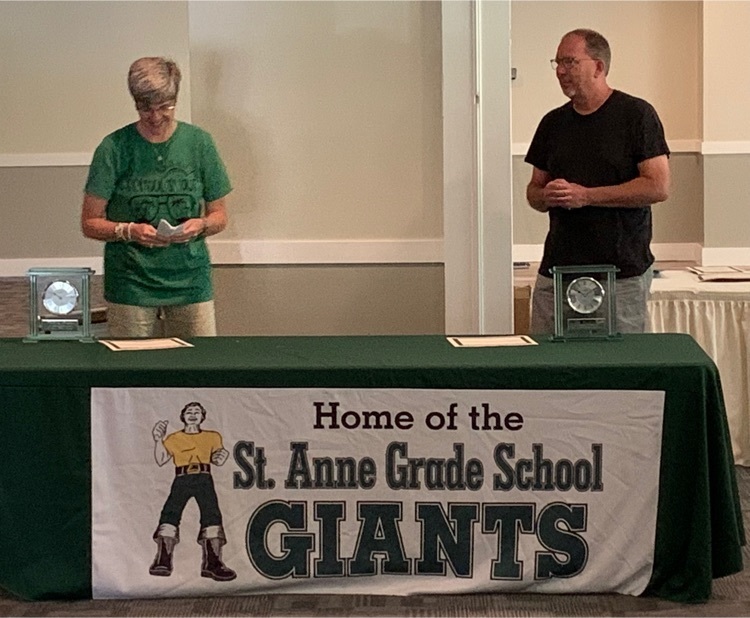 Thank you for another great year! Have a safe, fun, and exciting summer!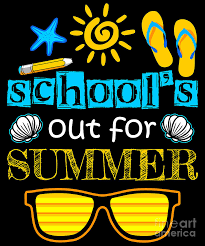 Happy Last Day of School!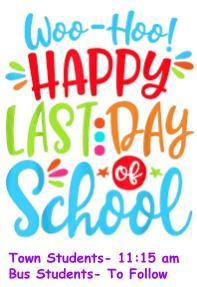 A perfect day for field day!! Thank you to Mrs. Heldt and the Student Council for organizing everything and making the day so enjoyable! Thank you to the PTO for the delicious ice cream! One more day to go!! We got this GIANTS #TheSAGSway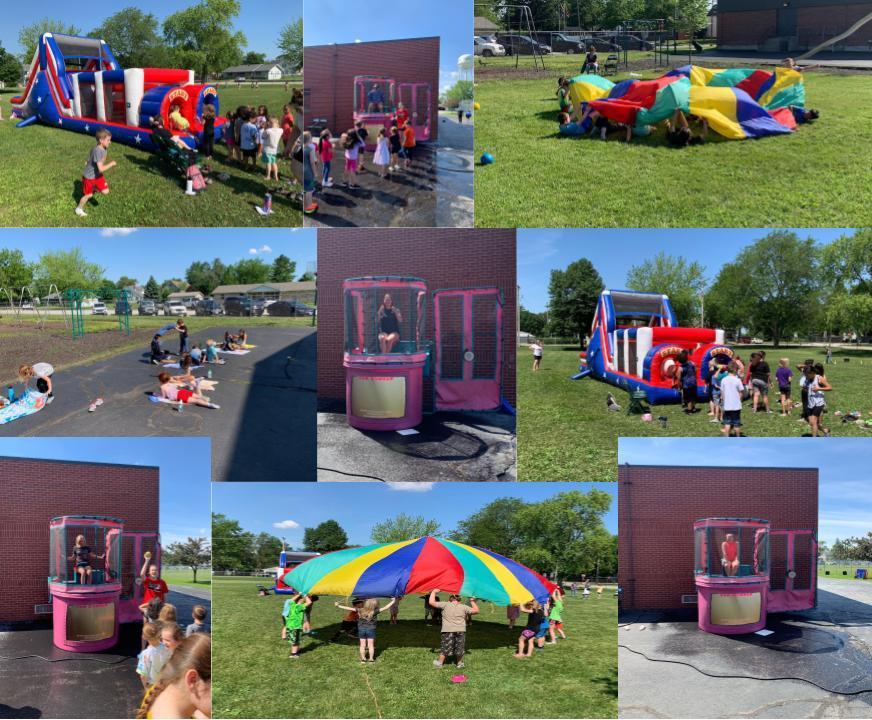 Yesterday the 3rd grade class enjoyed a day of exploring the Field Museum in Chicago! An exciting day with some great memories. #TheSAGSway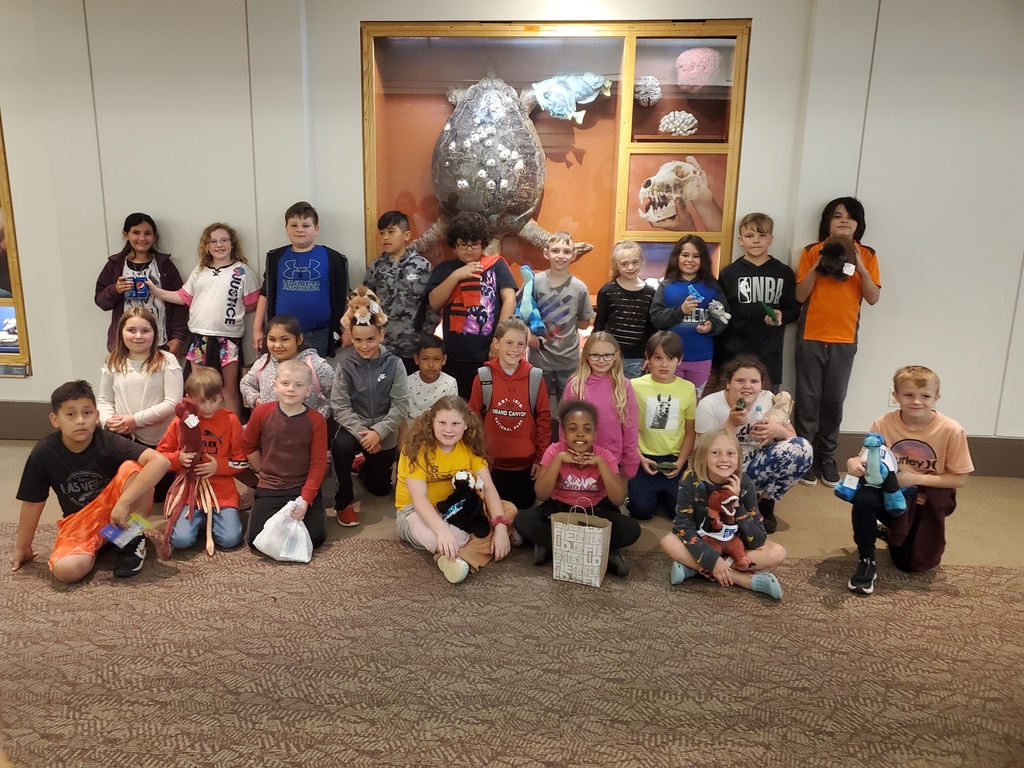 I am a Giant, Who I am makes a difference... My Smart Actions Generate Success, Our way is the SAGS way! Congrats to all of the recent recipients of Smart Actions! Way to finish the year off strong! Bravo!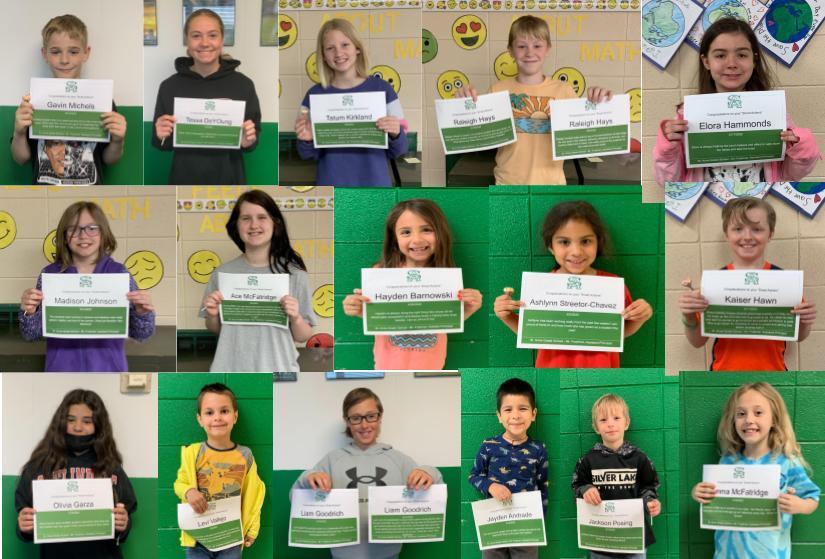 Summer Preschool Screening!! Call for your appointment today for possible enrollment for 2022-2023 school year!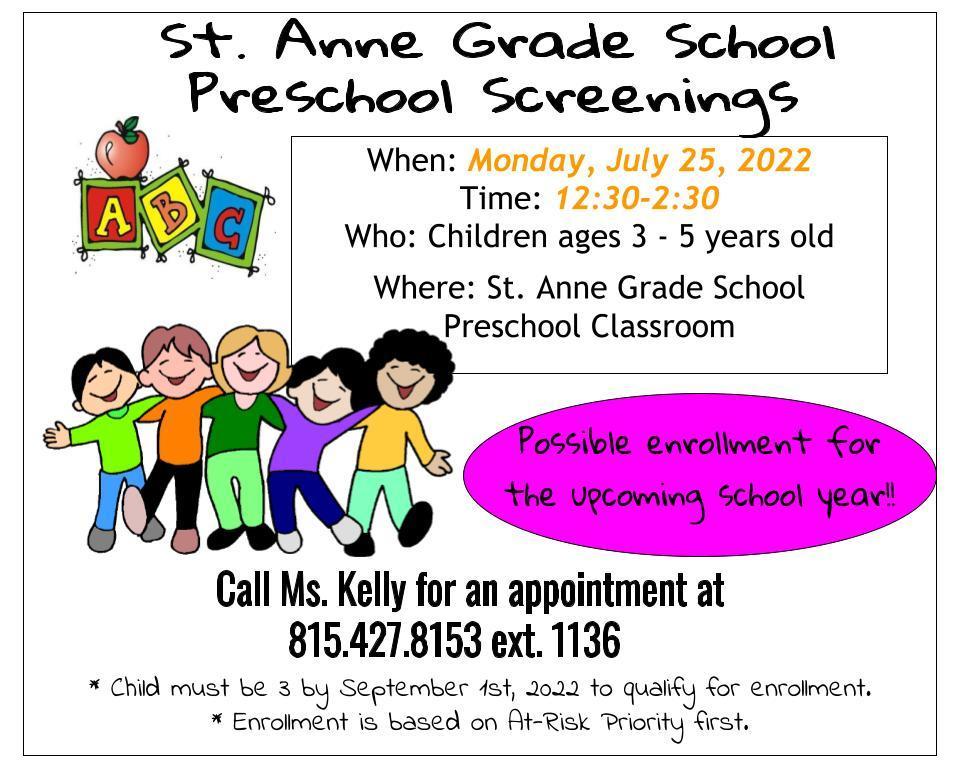 Just a friendly reminder that the Class of 2022 will be graduating SAGS tonight at 7:00 p.m. Doors will open at 6:30 p.m. A GIANT congratulations to all of the 8th grade students on this accomplishment. It has been a joy having you part of the SAGS family. #TheSAGSway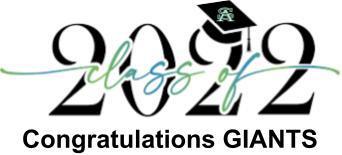 Congratulations to the class SPIRIT week winners. Recently, each class was presented with their Spirit Sticks. You all made up GIANT proud last week when it came to SAGS Spirit Wear, the Coin War, and SAGS Games. Bravo GIANTS!! #TheSAGway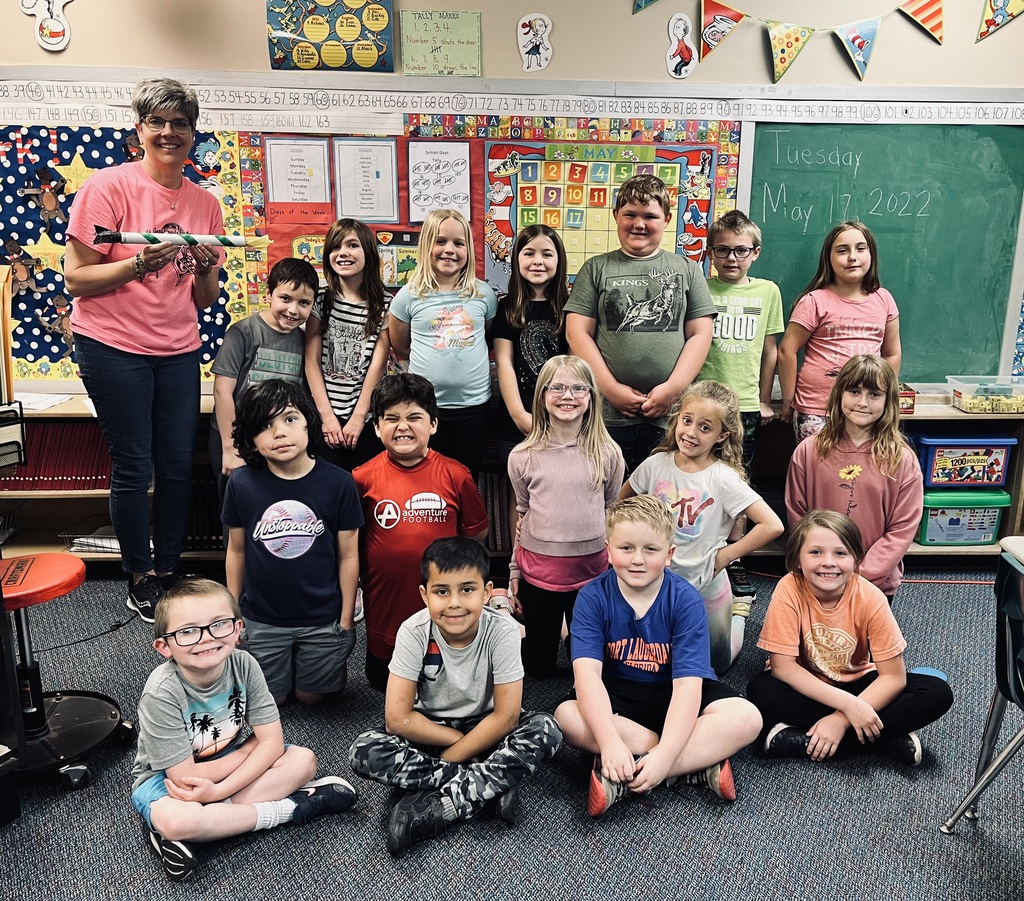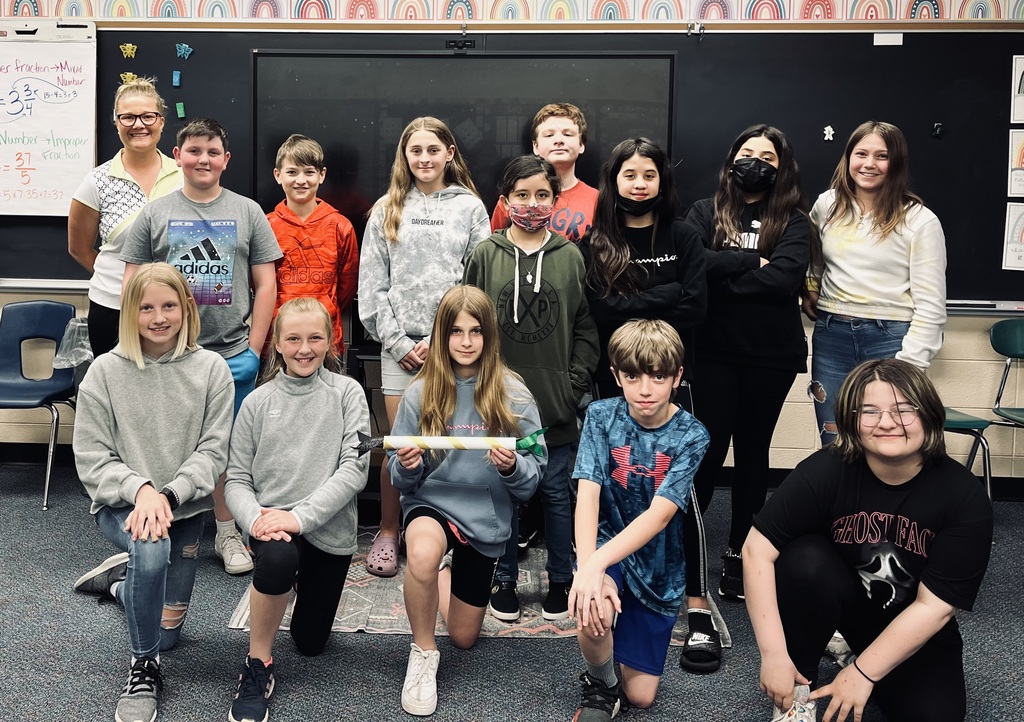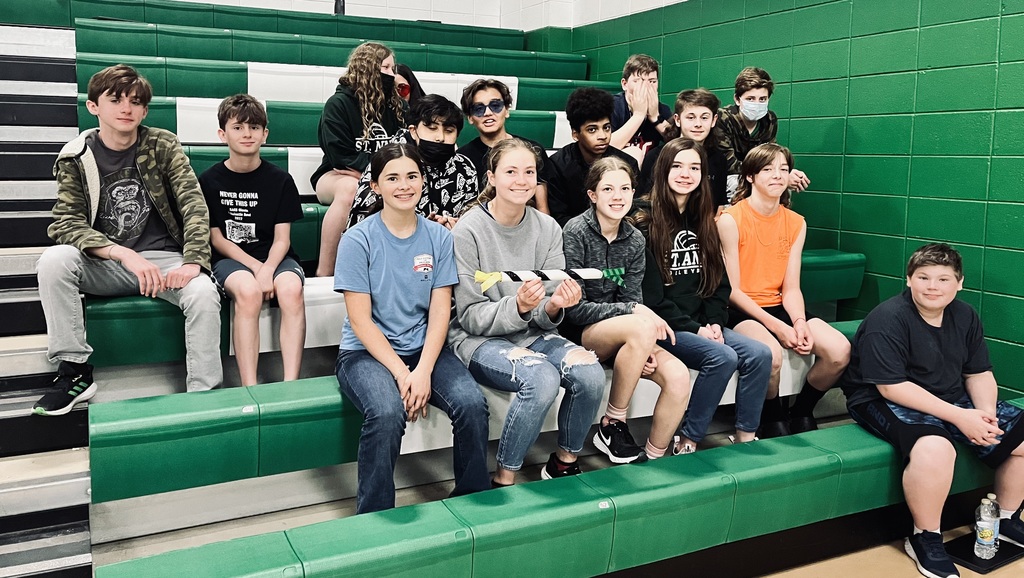 SAGS is still in need of a PE/Health Teacher for the 2022-2023 school year. Come join our amazing team!! See below for further information.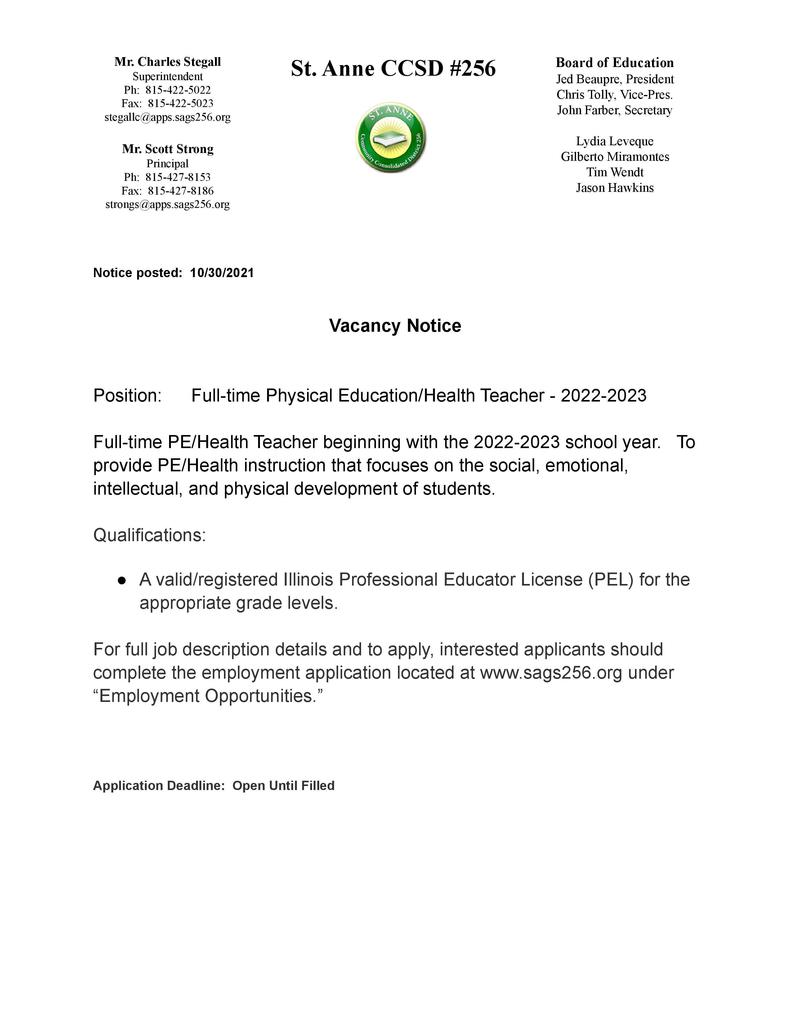 Come join our amazing SAGS team! See below for further information.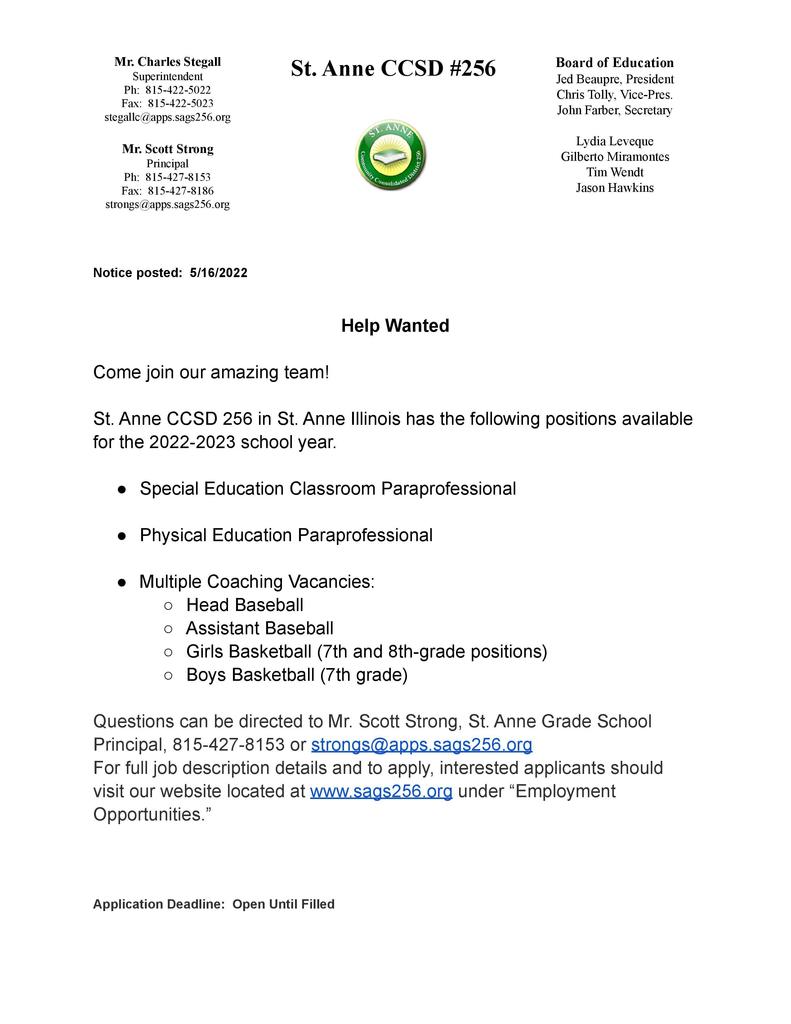 Congratulations to the SAGS Girls on the Run program for completing their 5k run this past Saturday in Chicago!! Thank you to Mrs. McDaniel, Mrs. Vallejo, & Mrs. Kirkland for leading these young ladies!! #TheSAGSway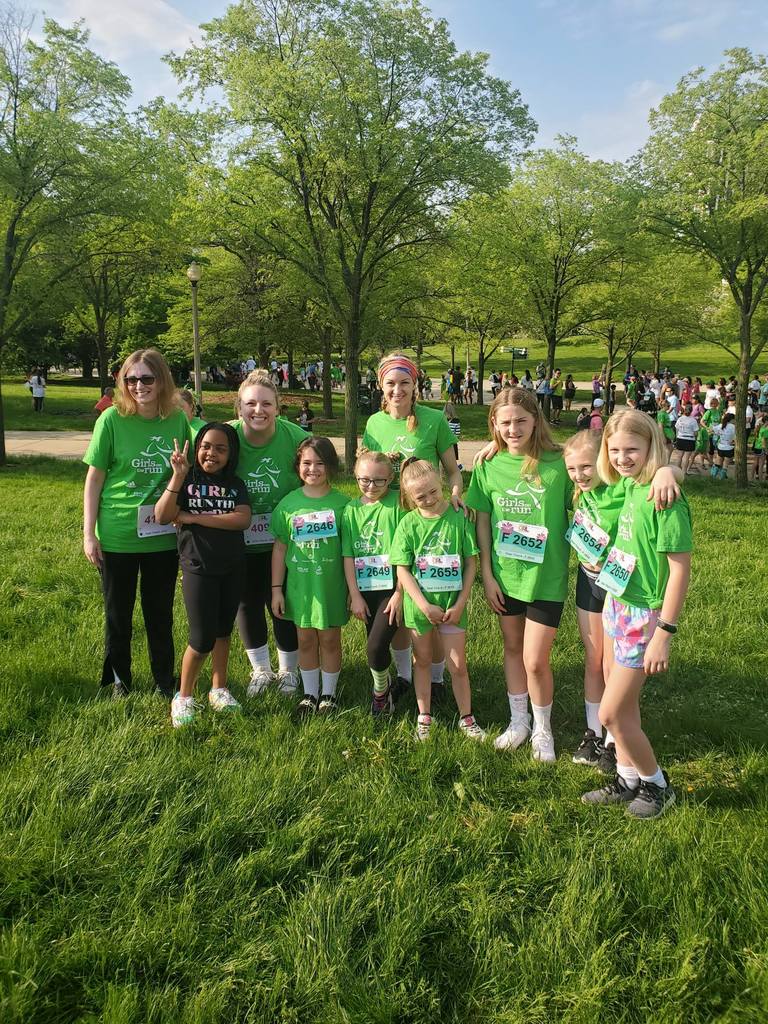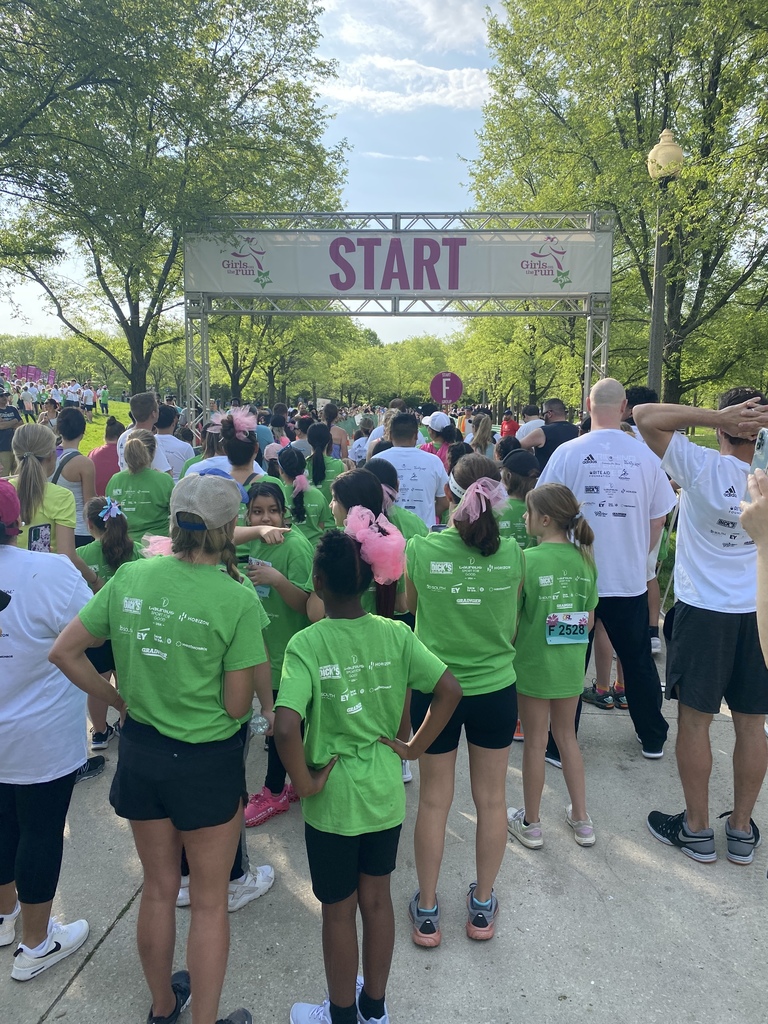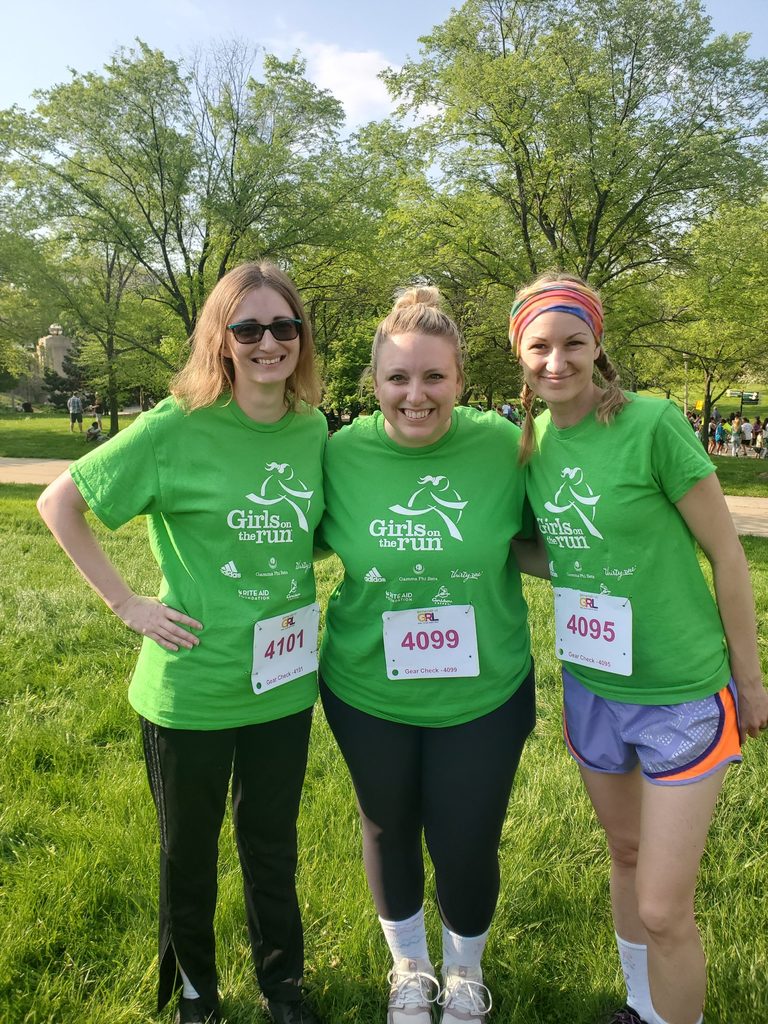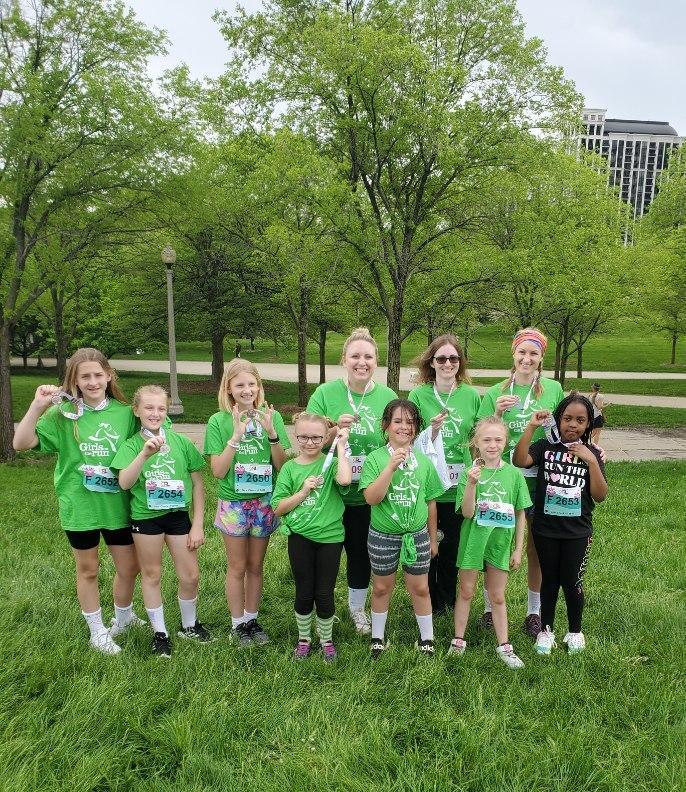 Box Tops! Box Tops! Box Tops! PTO is asked for your help! Please sign up for Box Tops this month and scan your first receipt by May 31st and our school will receive 50 bonus Box Tops for each new member! PTO puts this money back towards the students of SAGS!! Lend a hand!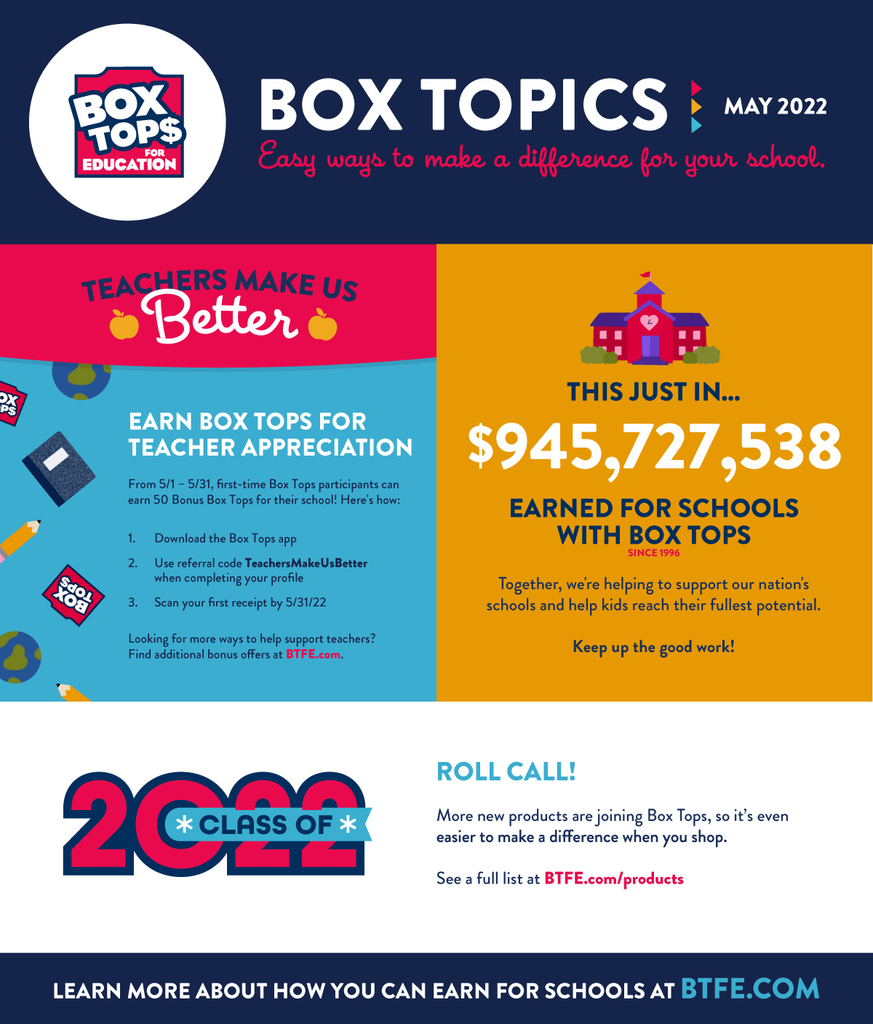 Attention GIANTS- Next week is Spirit Week at SAGS!! This includes dress up days, a coin war, and games day!! See Below for more information. #TheSAGSway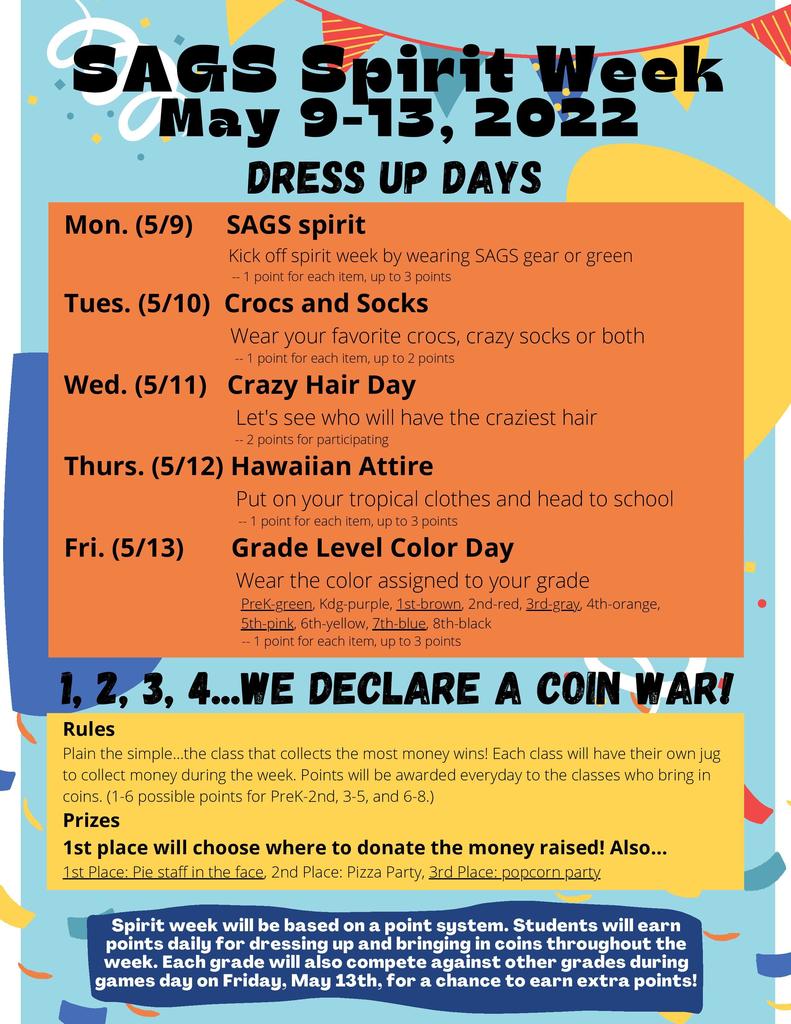 "Smart Actions Generate Success"- These students all showed how their smart actions helped them generate success. Congrats to the recent recipients of "Smart Actions" Bravo!! #TheSAGSway