Be a part of the Family Council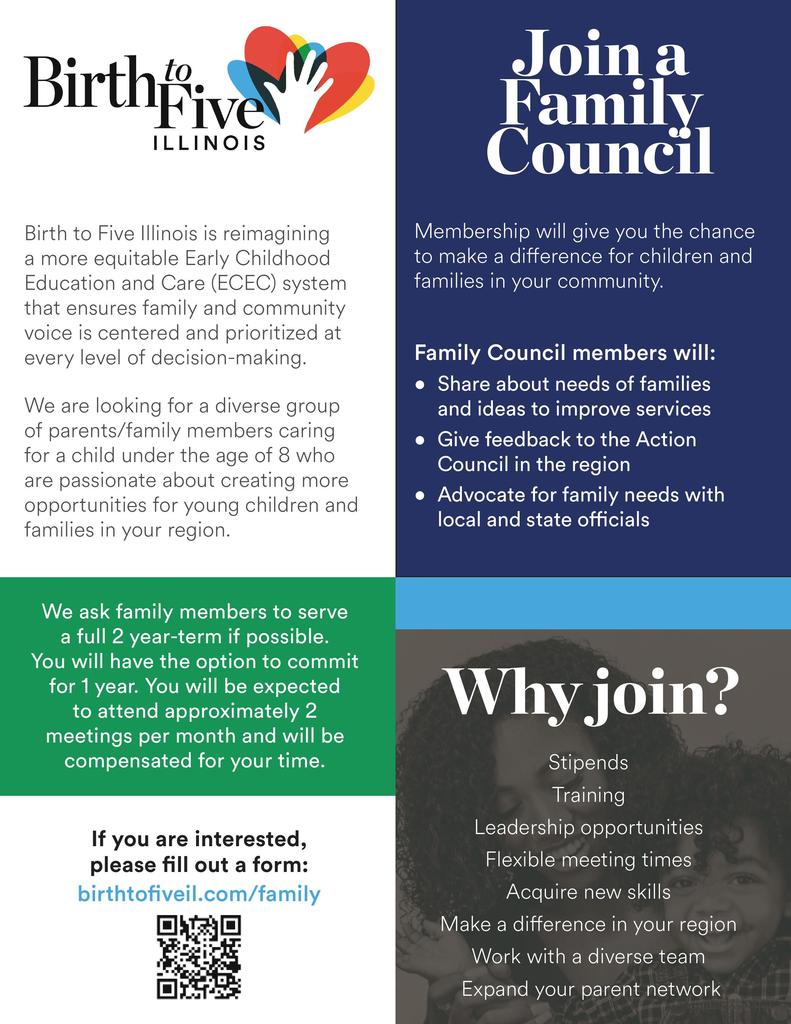 GIANT Nation, Please help spread the word!! Come join our amazing SAGS team! SAGS has an immediate vacancy for a JH ELA Teacher. See below for further information or please go to
https://sags256.tedk12.com/hire/index.aspx
for further information.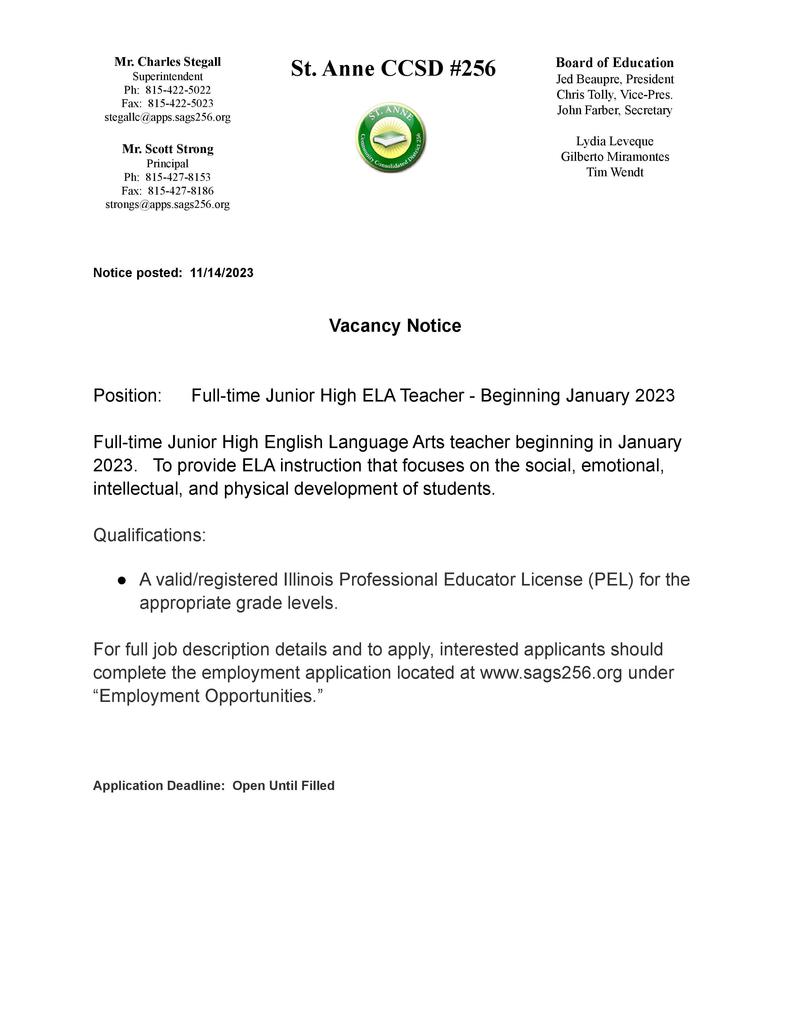 It's time for our next D.E.A.R. Event - Don't Be A Cotton Headed Ninny Muggins - READ! Let's dress like Buddy the Elf and celebrate reading on Tuesday, December 6th. Also, on Tuesday, December 6th, SAGS will host our annual PreK-4th Grade Family Literacy Night from 4:30-6:30.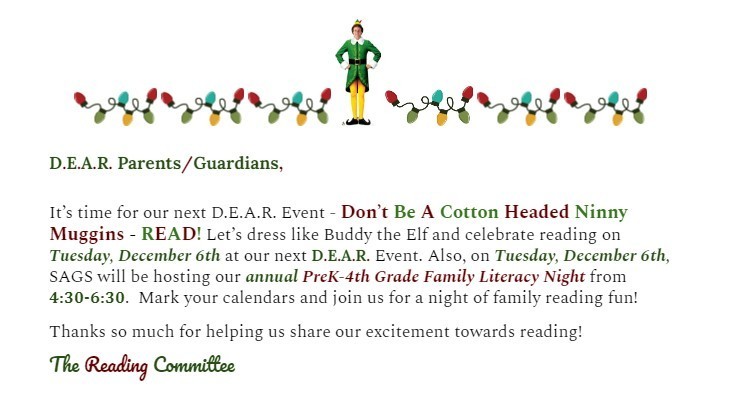 Yesterday afternoon, Mrs. Heldt's 5th grade class came down to help Mrs. Arthur and Mrs. Schneider's kindergarten classes design and build Gingerbread man traps. What a great afternoon of collaboration. We can not wait to see if any of the amazing designs are able to capture the elusive Gingerbread man. #TheSAGSway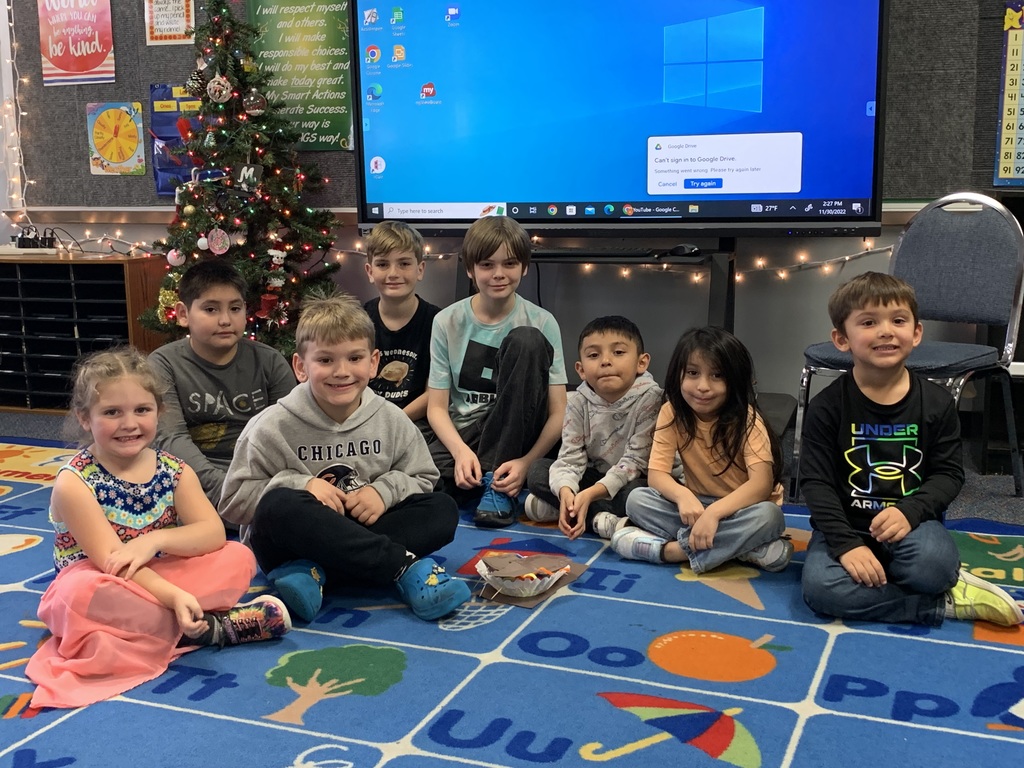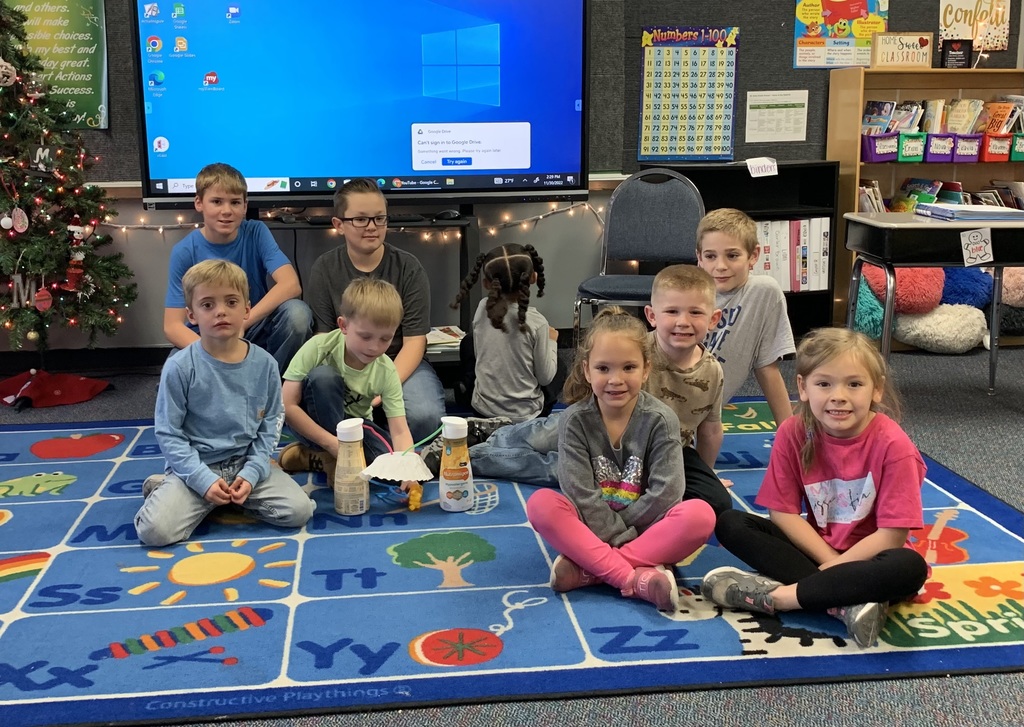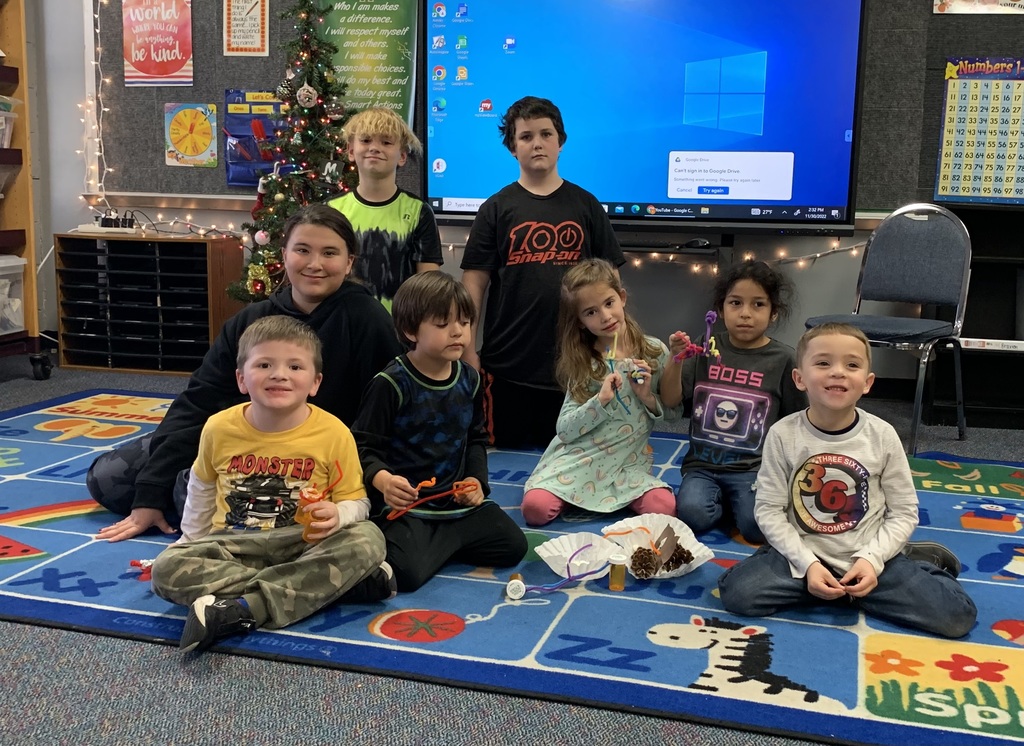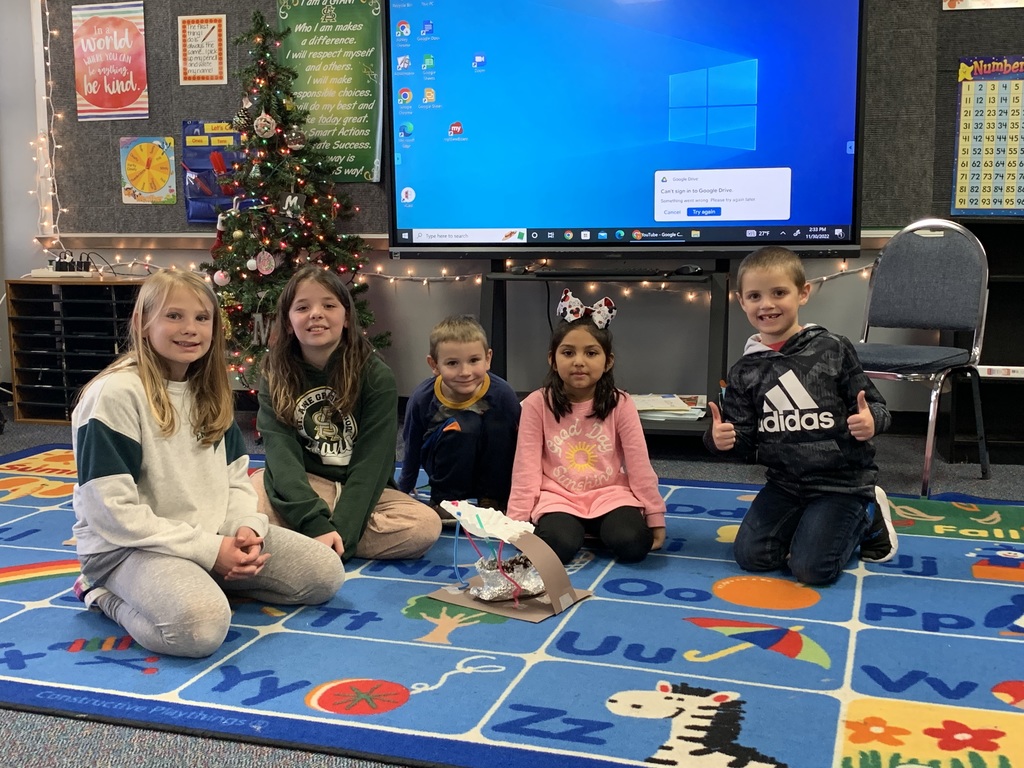 If you are interested in working with a great Board, Faculty, Staff and Administration to provide amazing educational opportunities for all students, the SAGS Board of Education is looking to fill a vacancy! Please take a look at the attached Board Member vacancy notice!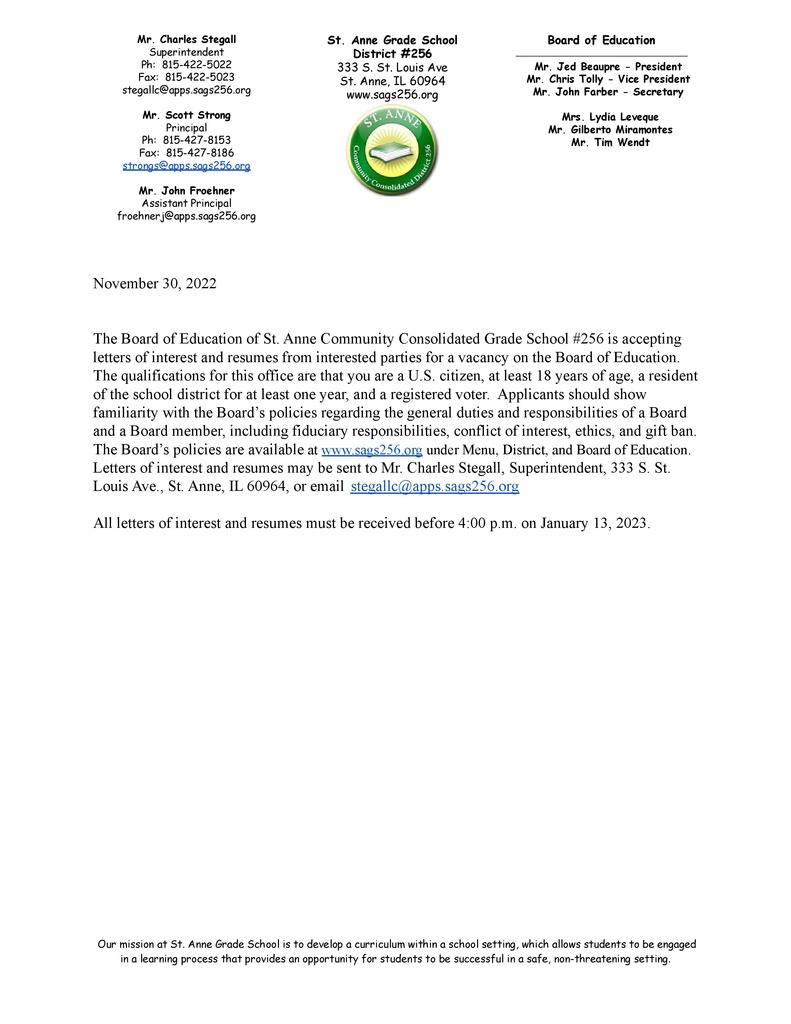 Happy Thanksgiving from everyone at SAGS!! No School- Thanksgiving Break: November 23-25, 2022.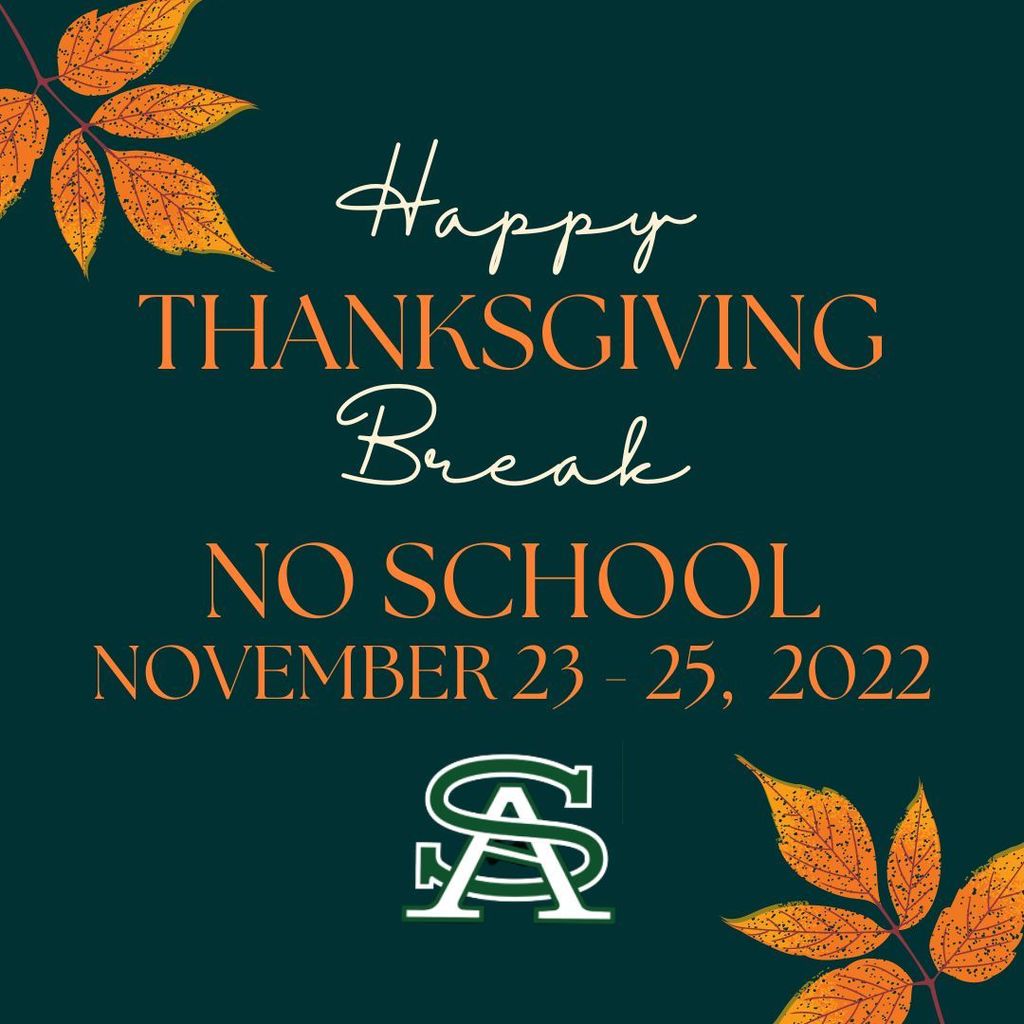 Mrs. McDaniel's 5th grade classes have been doing a gratitude activity for the month of November. Each morning, the students wrote one thing they were thankful for that day and put it up on our gratitude wall in the hallway. The wall is now filled with names of family and friends, games and activities, holidays, and all kinds of things that the students are thankful for. Great Job 5th Grade. #TheSAGSway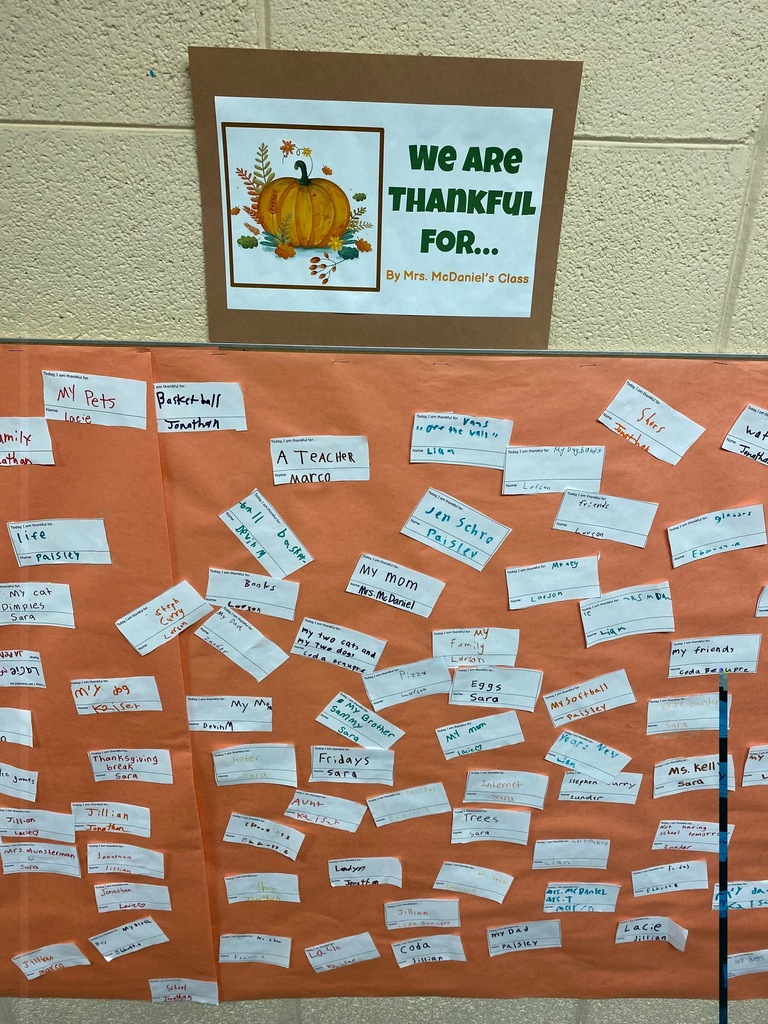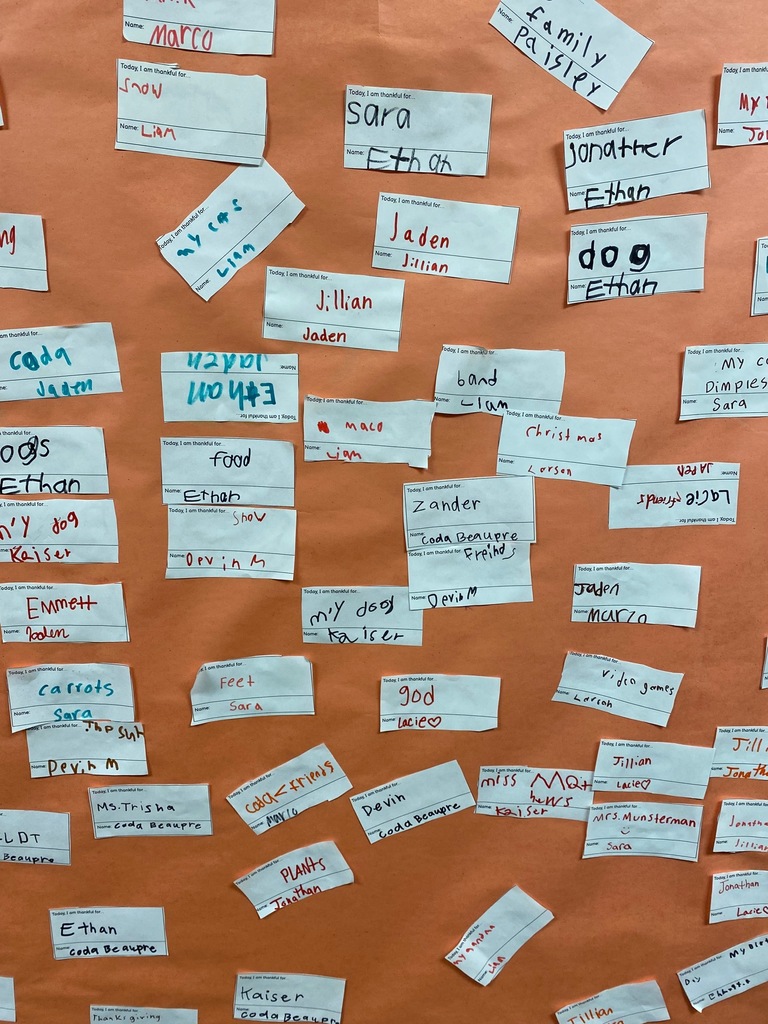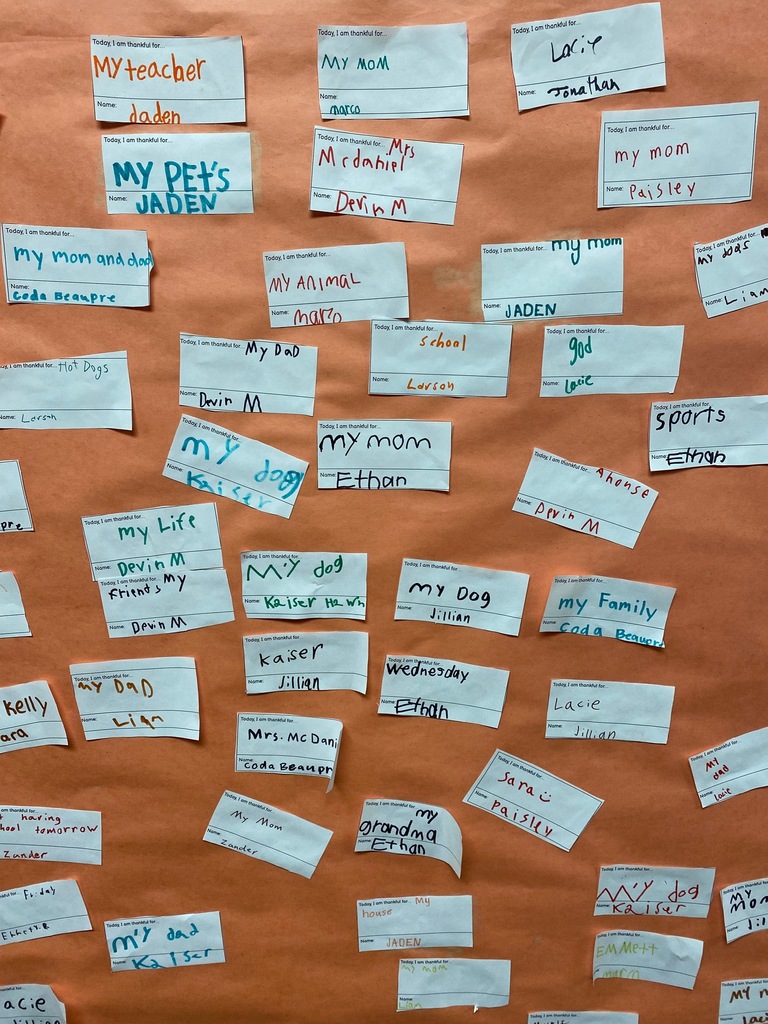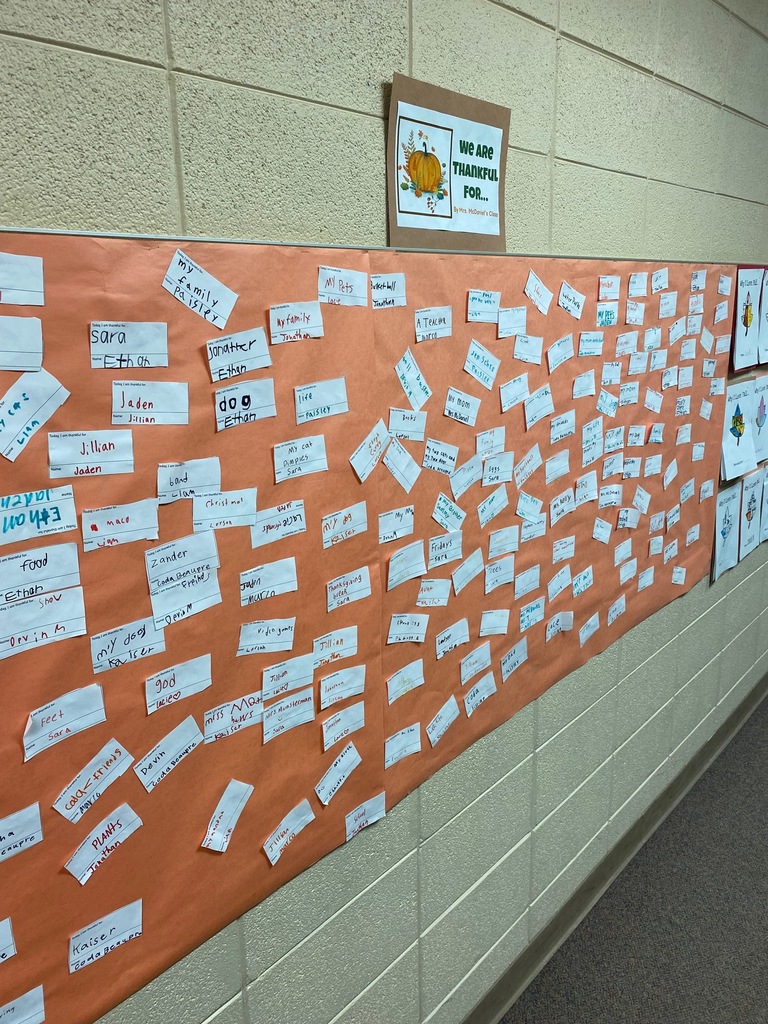 Congrats to Stevie Moore, Emmett Johnson and Zander Kirkland for earning a Judge's Choice Award for their speech performance at their contest! Way to go boys! GIANT PRIDE!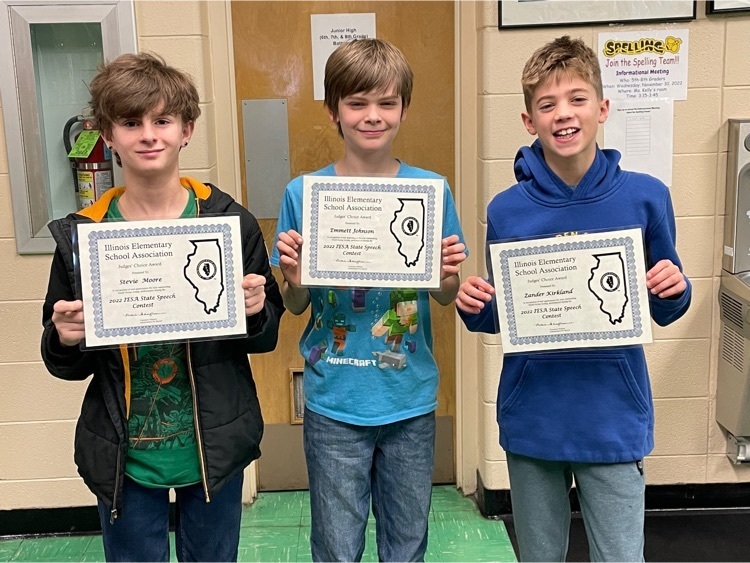 A GIANT Thank You to SACHS FFA student Tiffany DeYoung who came over to teach all of 3rd grade how to make their own mini pumpkin pies! Yummy! #TheSAGSway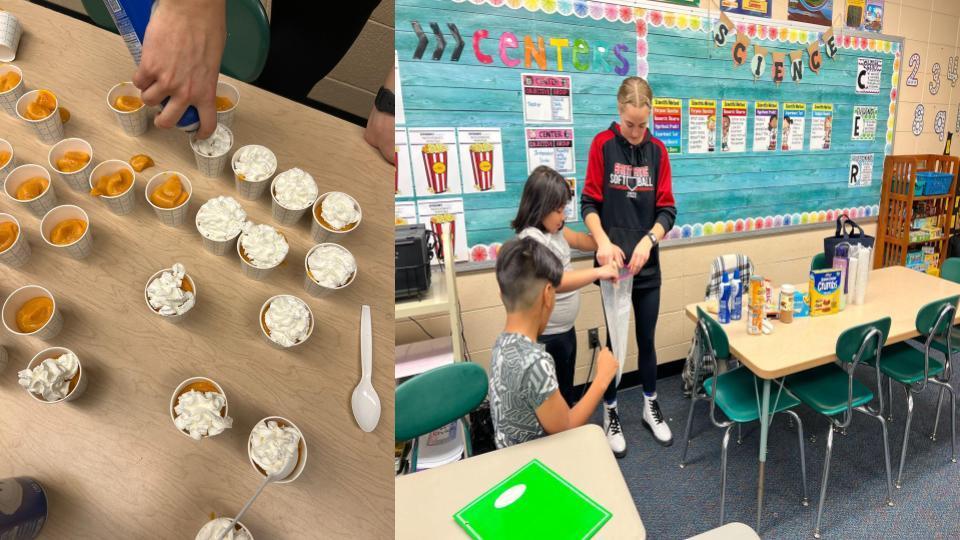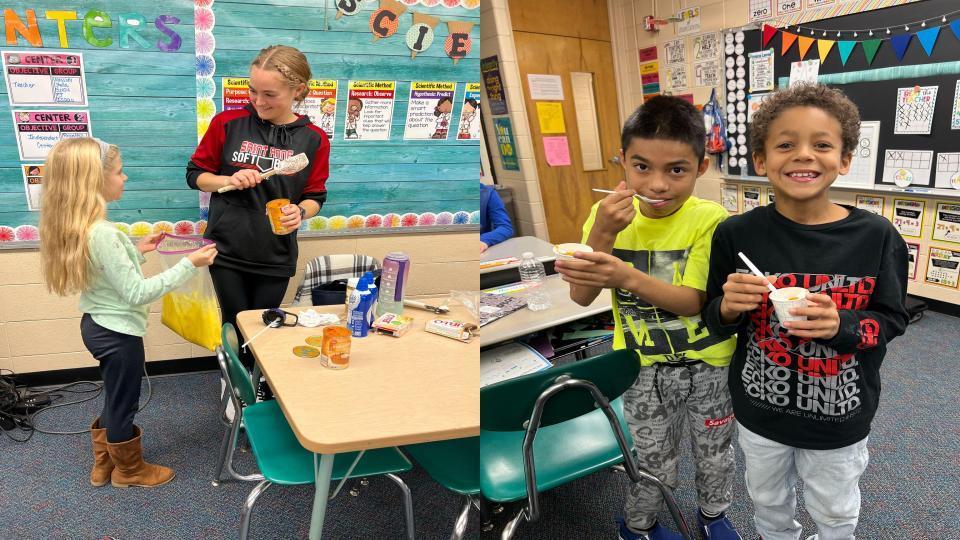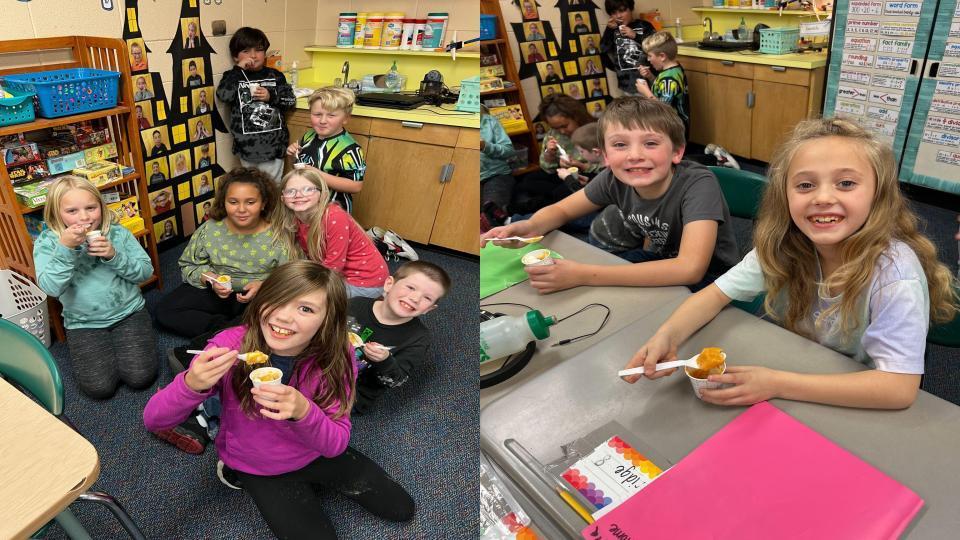 On Monday evening, SAGS student and NJHS member, Stevie Moore had the honor of being student mayor for the evening. He opened the Village Board meeting and led them with the Pledge of Allegiance. GIANT Proud!! #TheSAGSway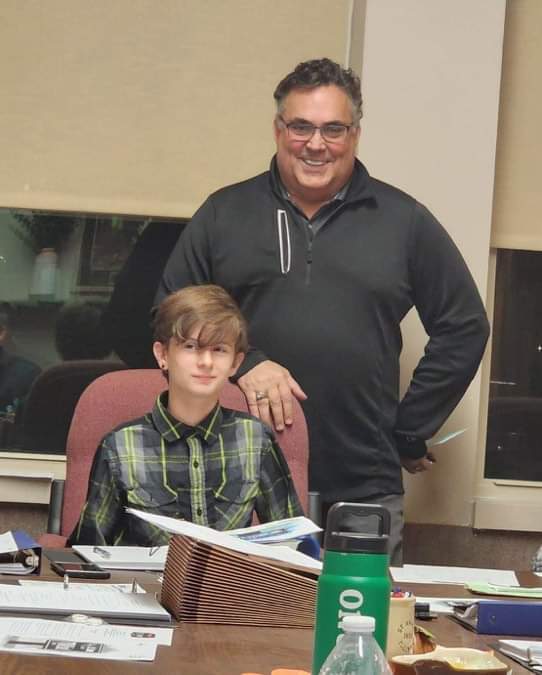 At SAGS our Board Members are true Giants! We are thankful for Jed Beaupre, Chris Tolly, Louie Farber, Lydia Leveque, Tim Wendt and Gilberto Miramontes. We appreciate you!!!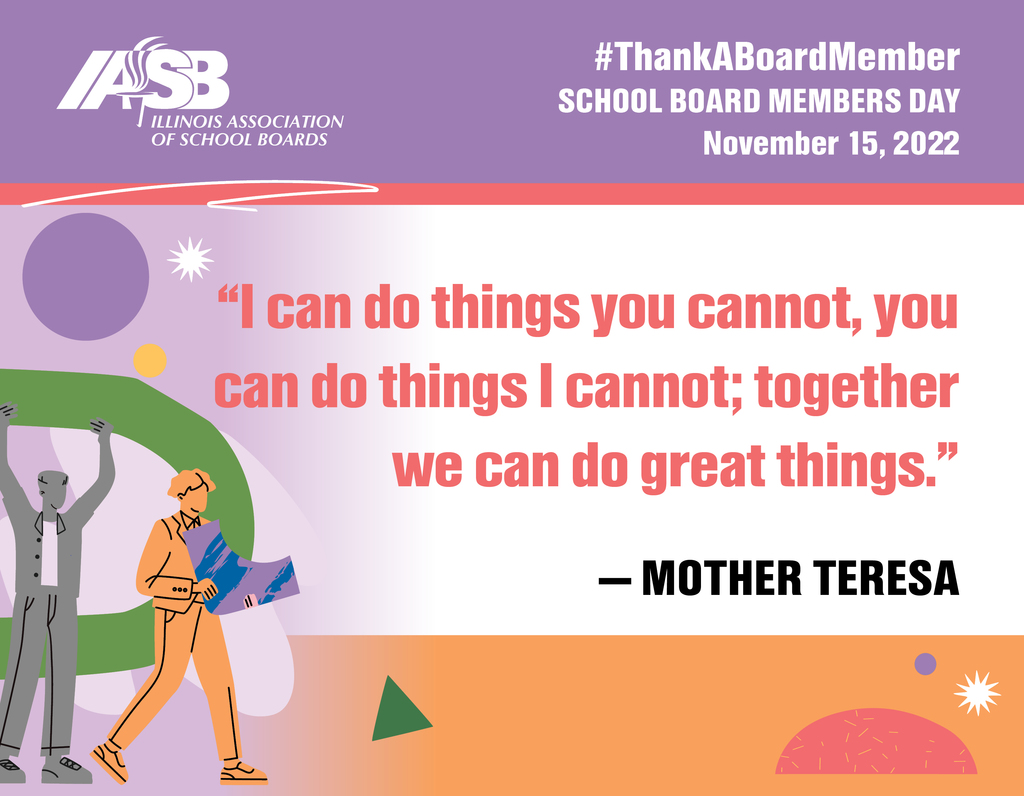 Please see attached document regarding inclement weather.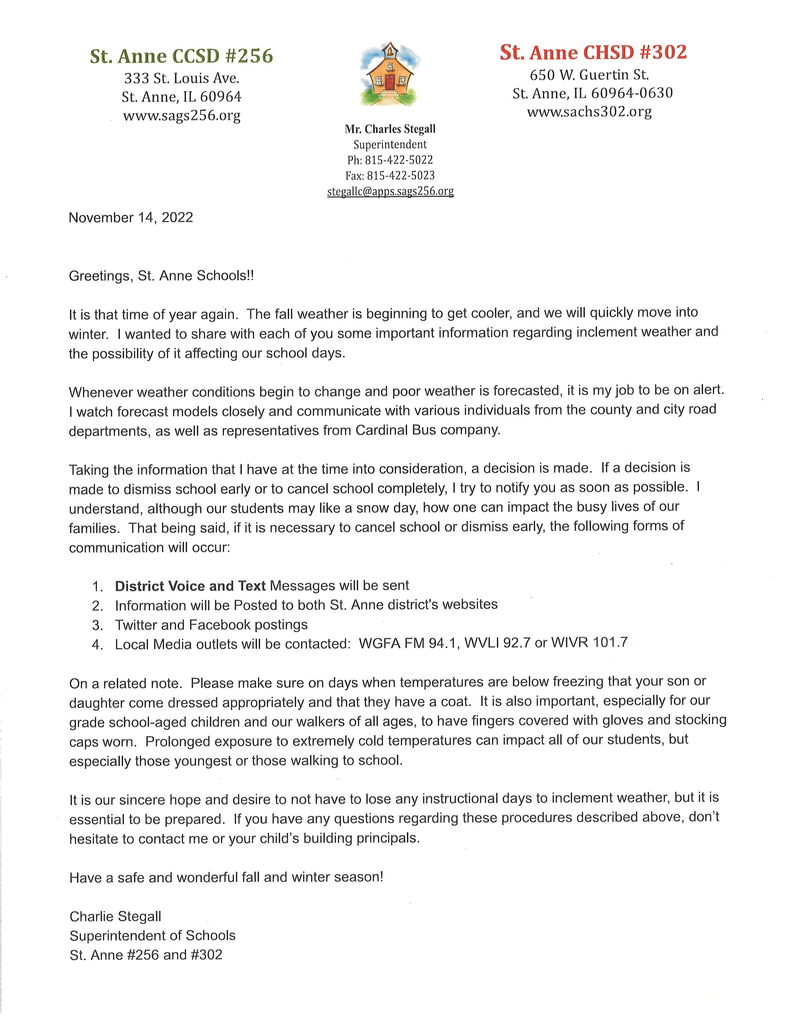 First informational Yearbook Committee meeting Tuesday, November 15th from 3:00-3:45! All interested should attend!

From all of us at St. Anne Grade School to all who served, We are Thankful for your Service. Happy Veterans Day!!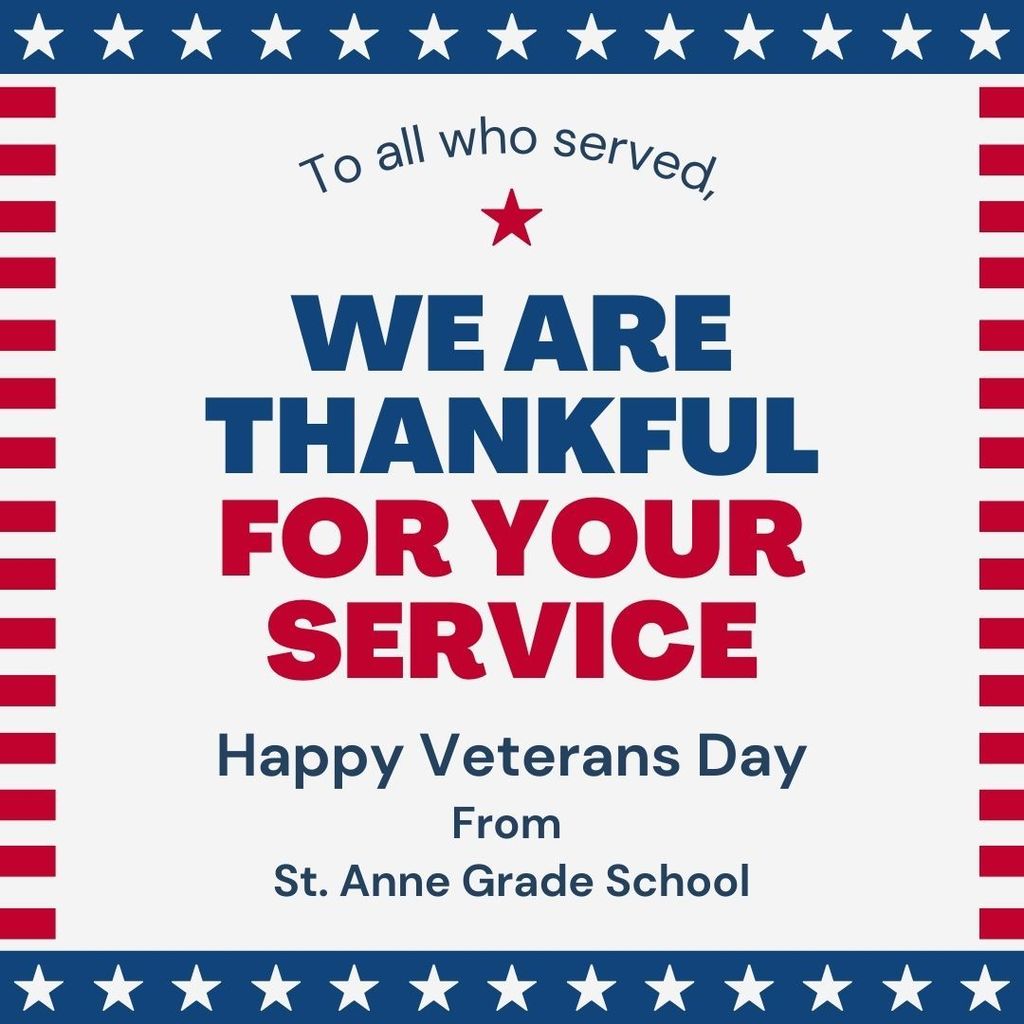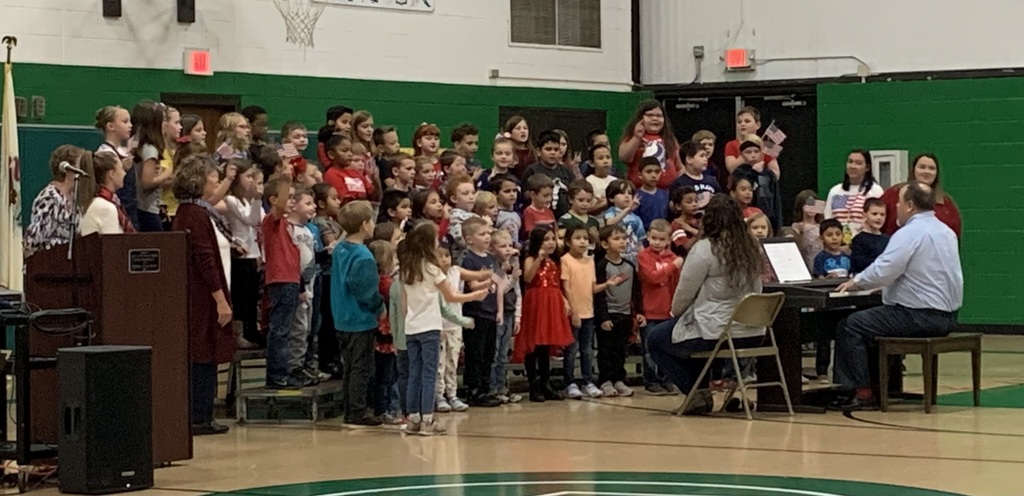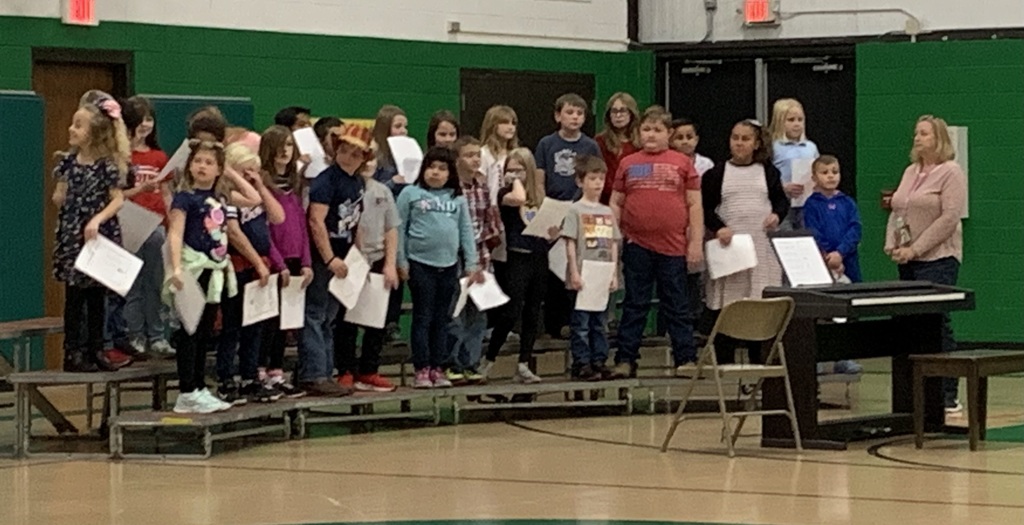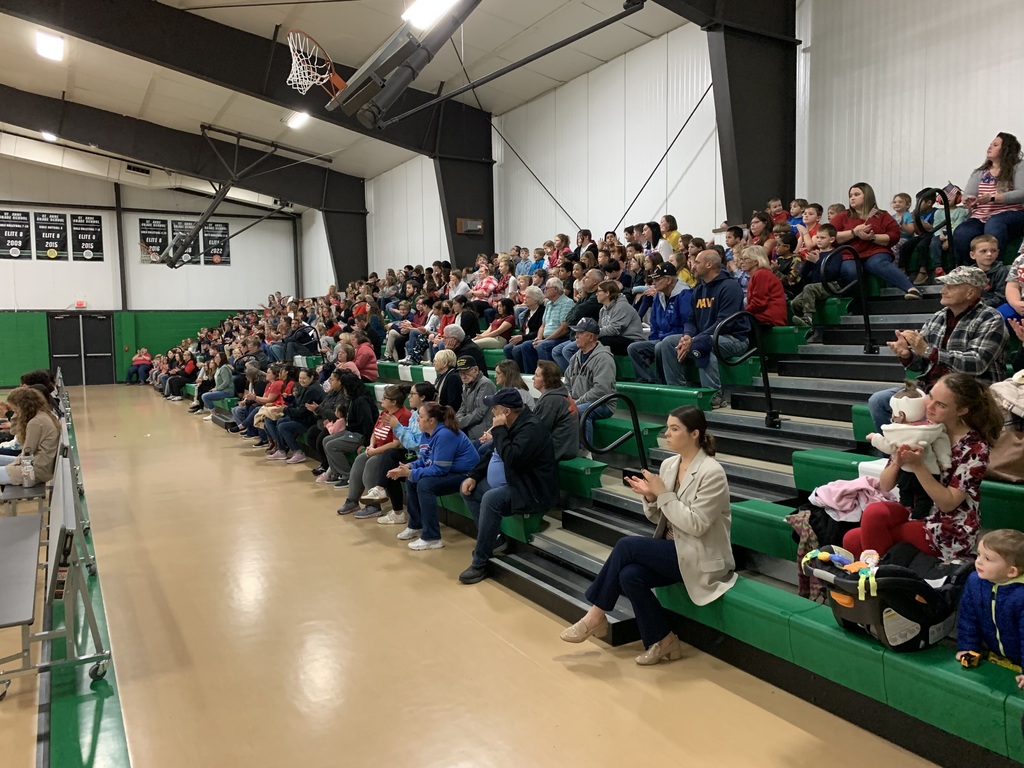 Please see the attached notice regarding the lockdown events from this morning.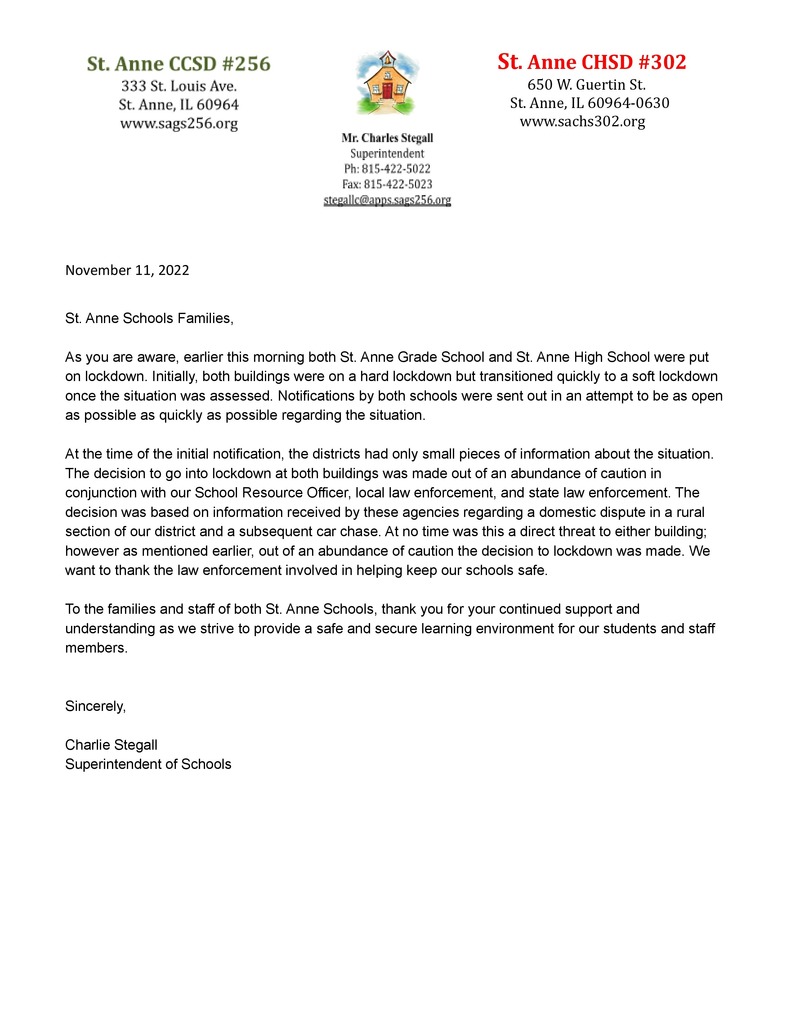 Boys Basketball and Cheerleader pictures are Tuesday, November 15th at 3:15. Please refer to the attachment for ordering!

Congratulations to the speech team on their performances on Saturday at Crescent City!! GIANT pride for all of their hard work!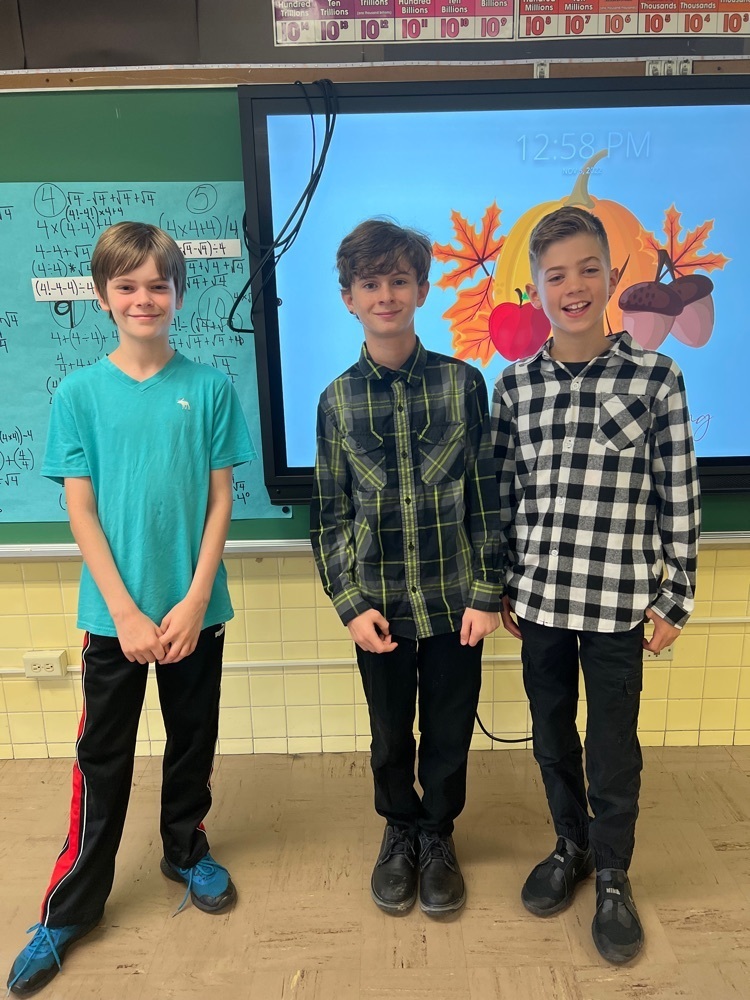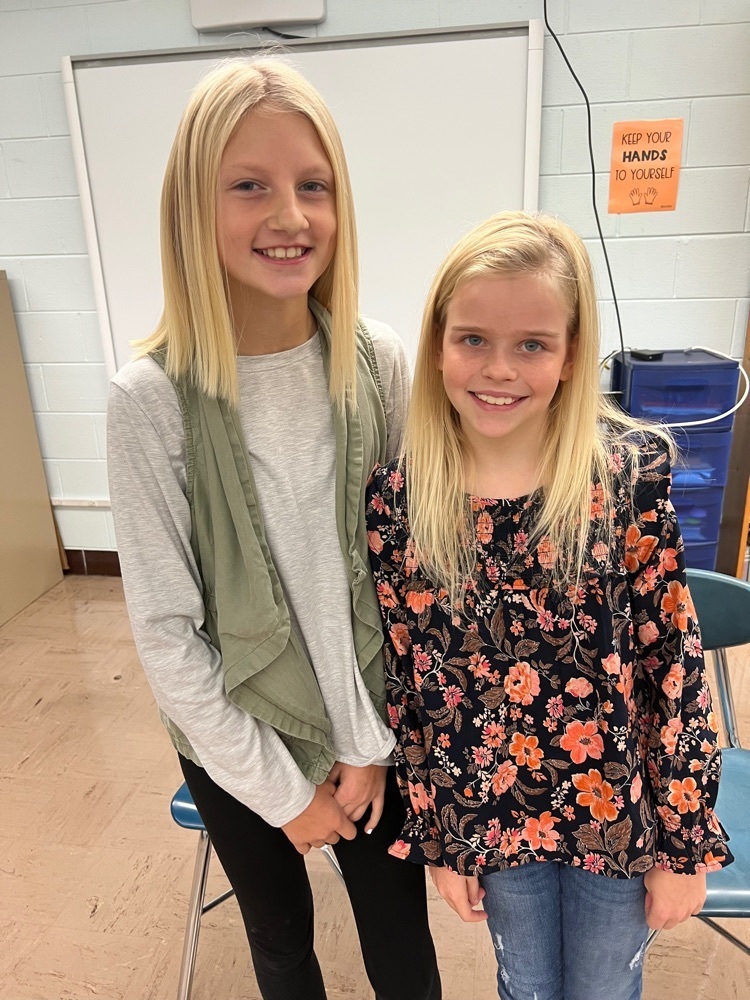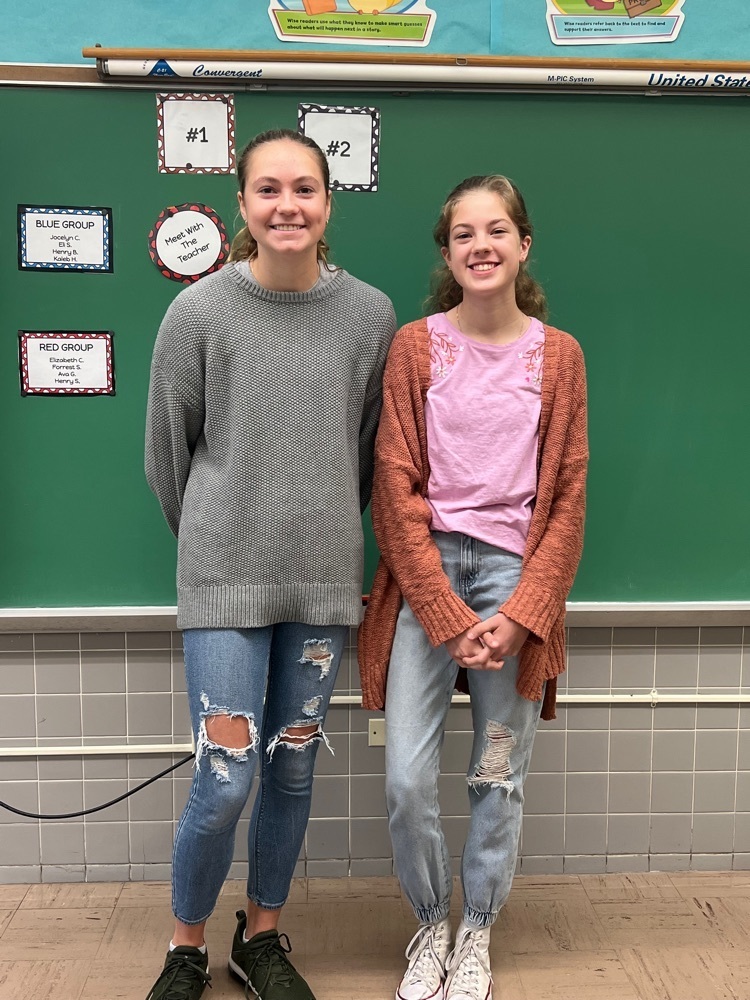 Our next D.E.A.R. Event will take place on Wednesday, November 9. This event will be called, "Blend In with a Good Book!" Students and staff are encouraged to wear camouflage to help us celebrate reading!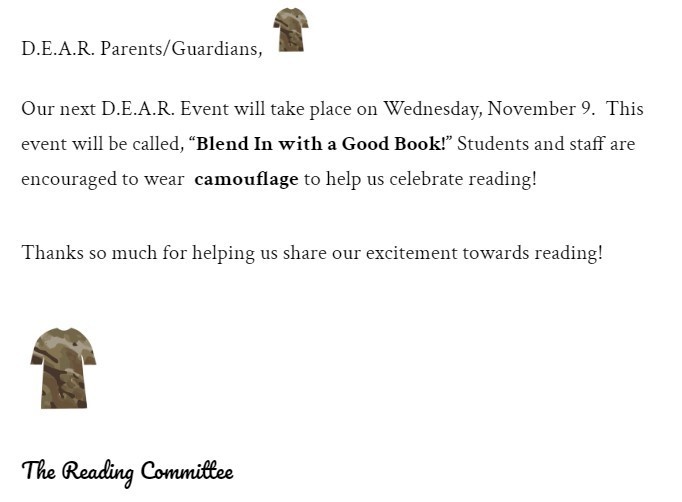 Last week, Ms. Kelly and Mrs. Karen held their Pre-School fall family night. Look at all the amazing artist and their painted pumpkins!! Great Job Pre-School!! #TheSAGSway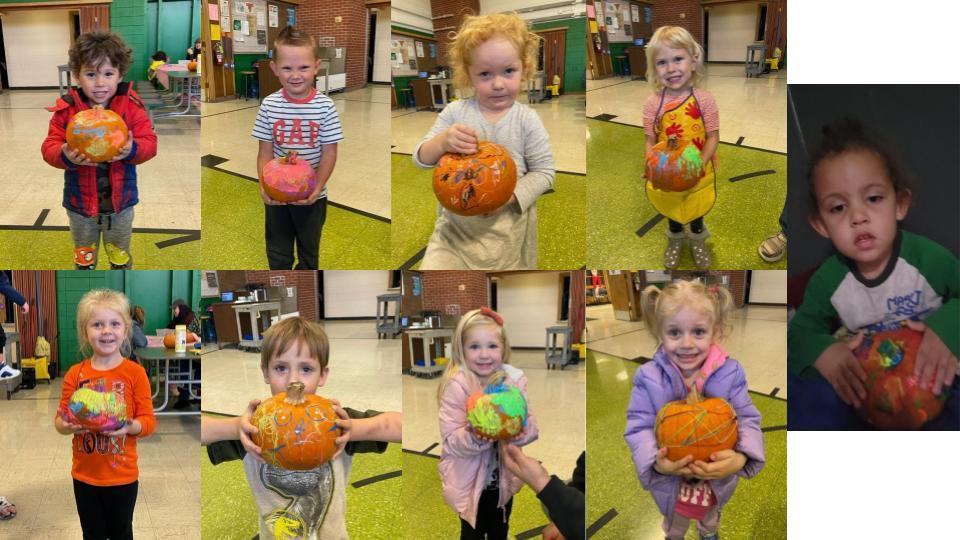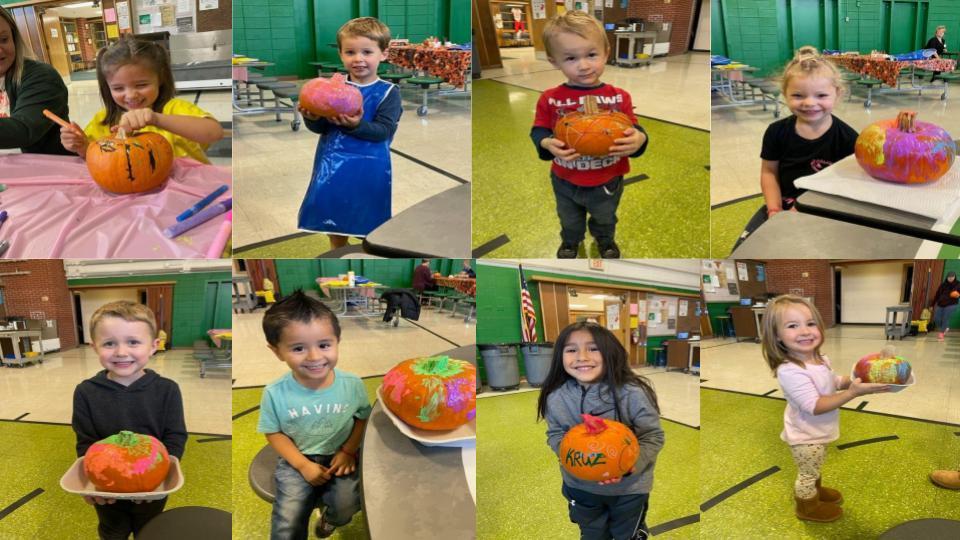 Picture retakes are Friday, November 4th! If you are unhappy with your child's pictures, please send back the packet you purchased and they will have them retaken. If your child is new to the district or were absent on that day, an order form was sent home last week!