National Box Top$ for Education Week!!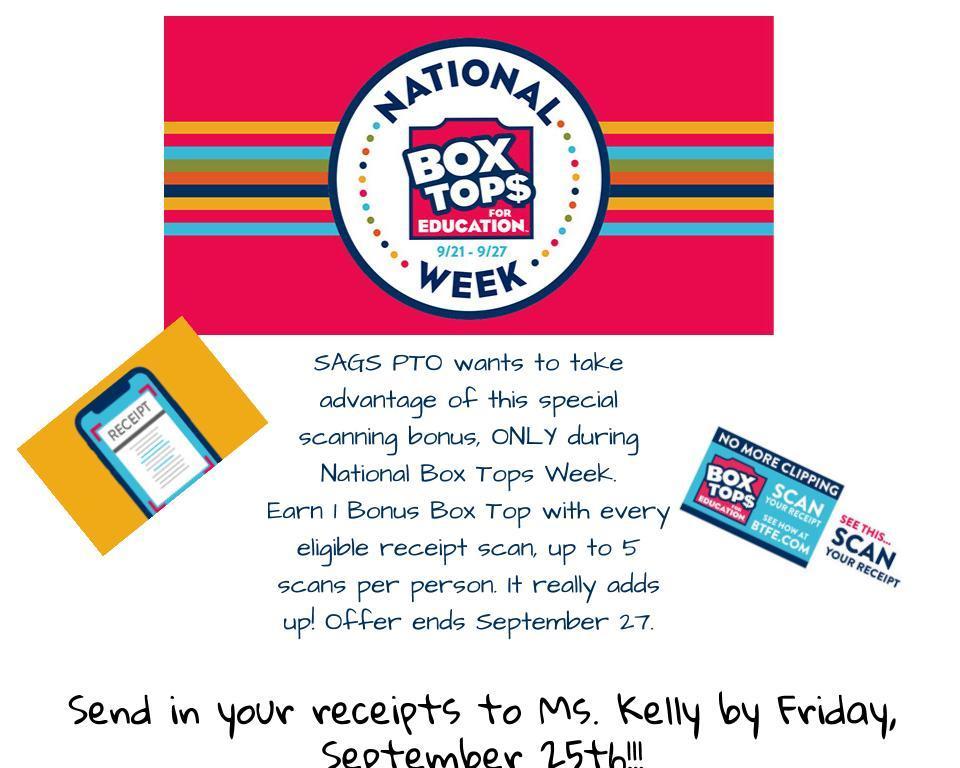 SAGS has once again joined the Belson Steel SCORE Program. Collect Cans->Take Them In-> Get Paid-> Earn Points for SAGS!!! #TheSAGSway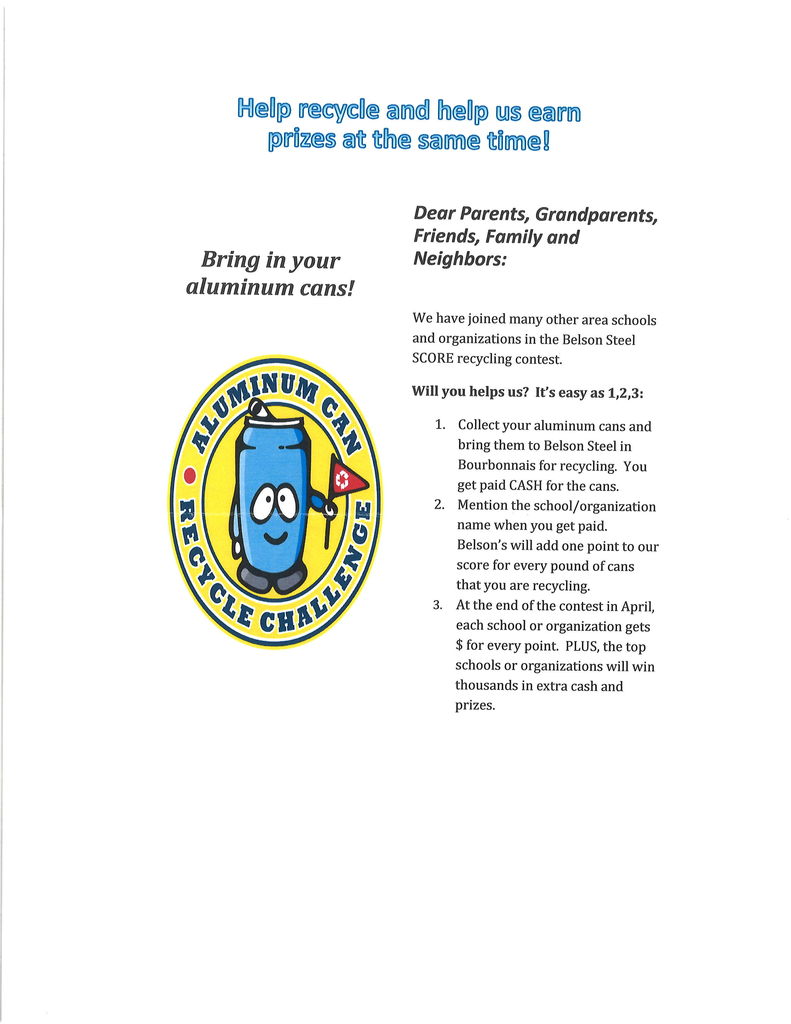 Help Spread the Word!! Preschool Screenings October 8th!!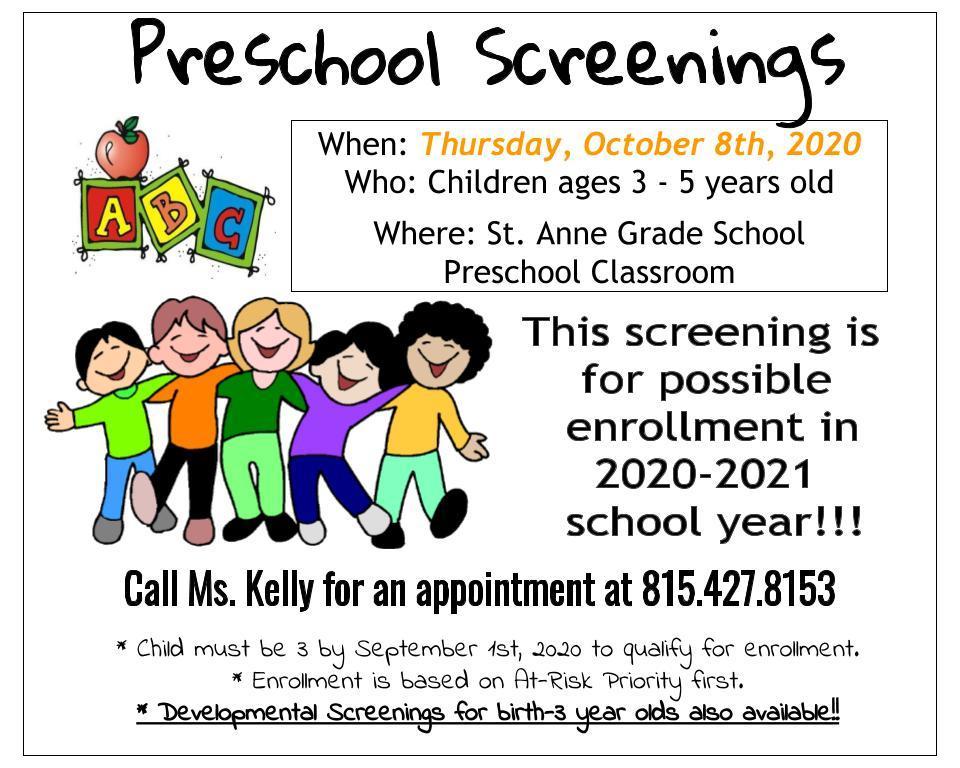 Last night was 8th Grade Night for the Girls Softball Team and the Boys Baseball Team. These six girls and three boys have worked extremely hard all season long and were honored for their dedication and effort. Great Job to all!! The Giants Baseball & Softball team will now head into IESA Regional play next week.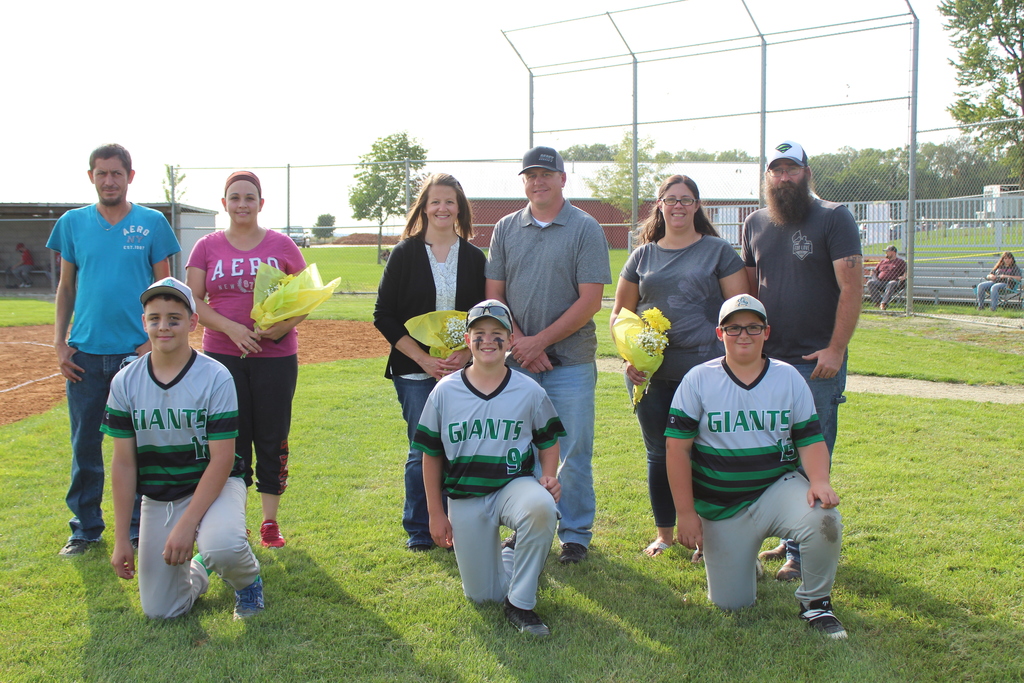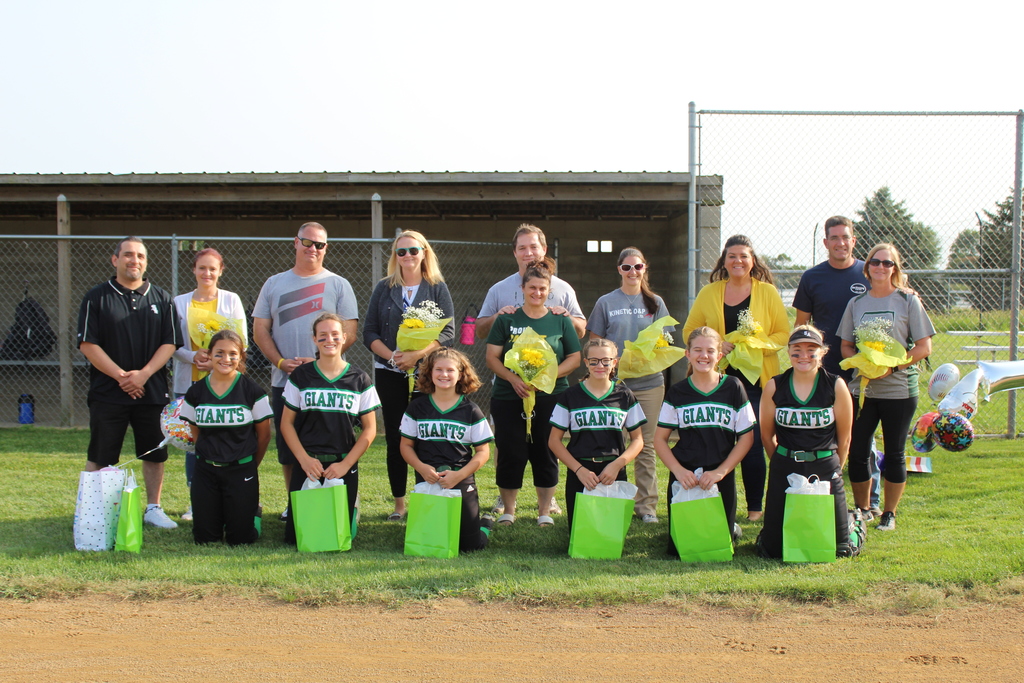 Give me a G- G. Give me an I- I. Give me an A- A. Give me a N- N. Give me a T- T. Give me a S- S. Whats that Spell? GIANTS!!! SAGS is beyond excited for our new bleachers. We can not wait to be able to fill them with all our students, families, and community!! Thank you to the Board of Education for your support and vision on this project. #TheSAGSway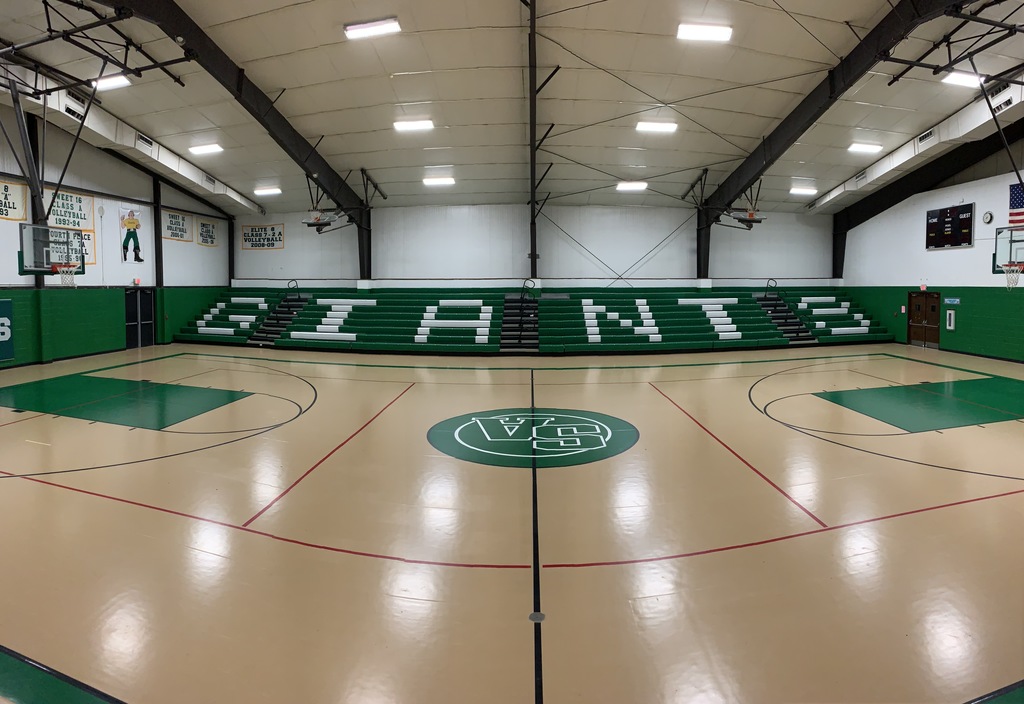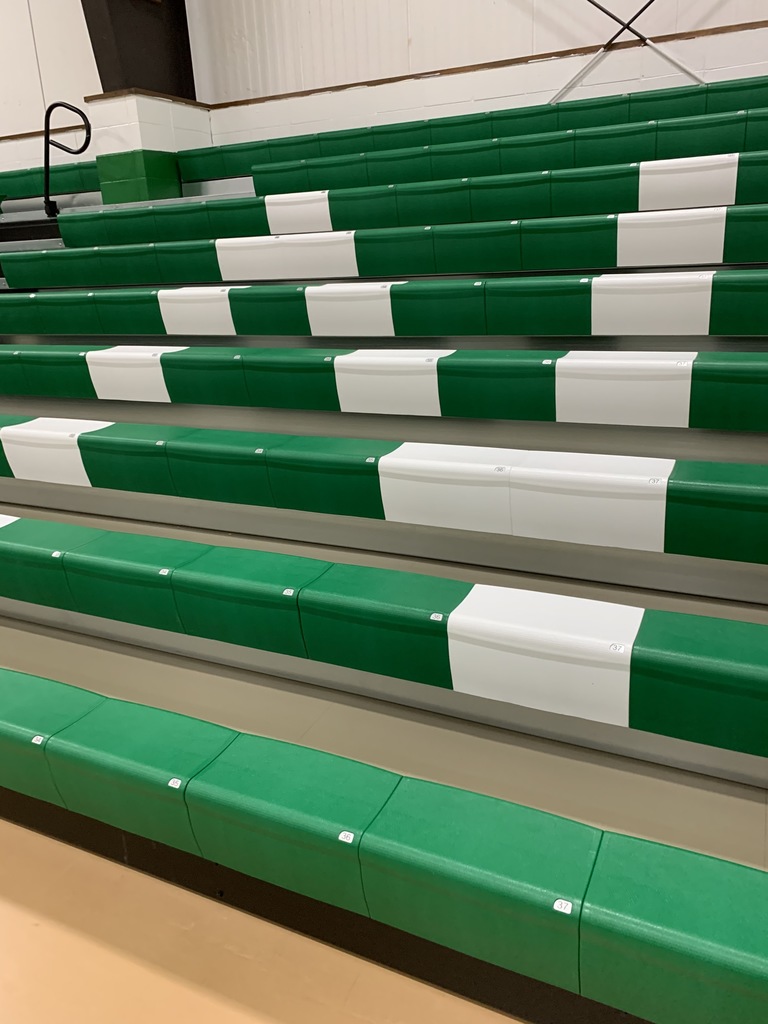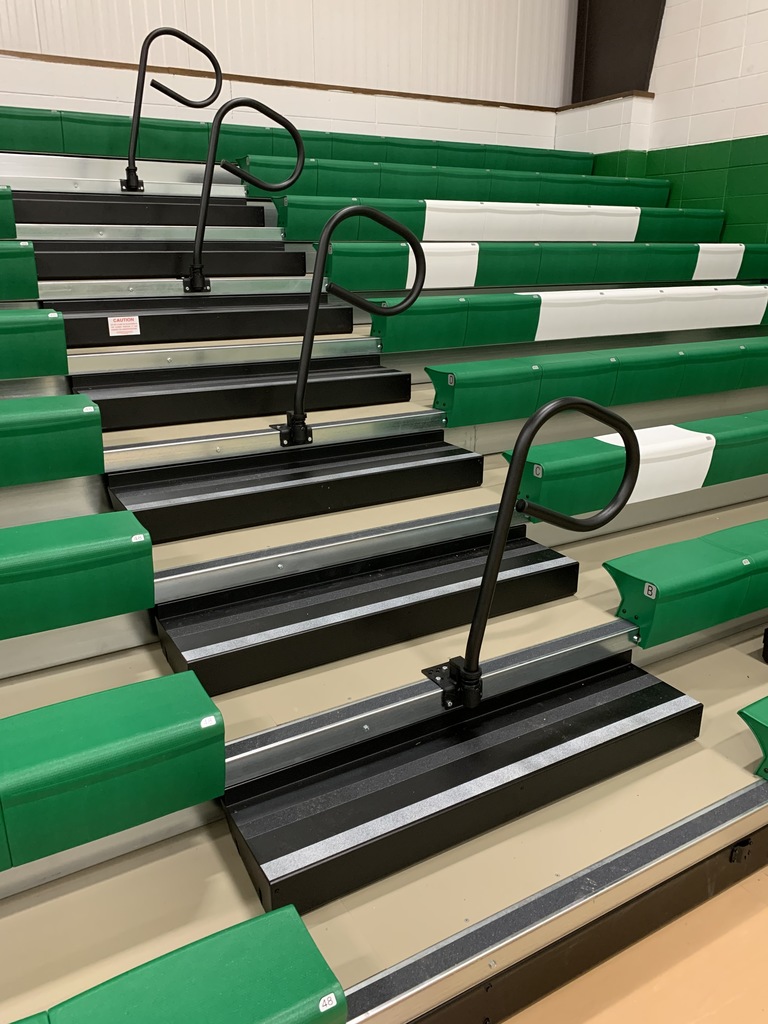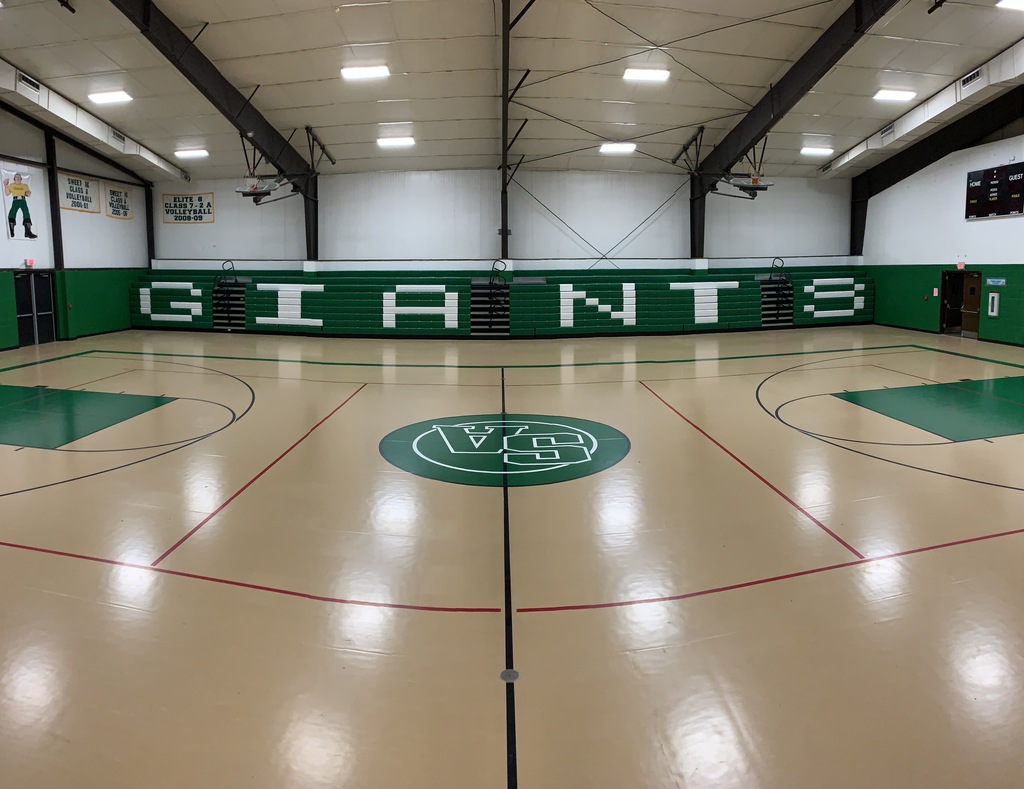 September 11, 2020 As we begin to transition back to our blended in-person model of learning on Monday, September 14, 2020, we will continue to offer meal service to those students who have opted to remain in Remote Learning. If you are interested in receiving meals for your student(s), please fill out this form ONCE. We will keep you on the list to receive weekly meals until you notify us to discontinue meal service. Note: One form will cover all students in the household. As mentioned last week, all meals are free due to the recent USDA decision to extend free meals through December 2020. Students opting to continue with remote learning will be offered a daily pick up option or a one time per week delivery option. If you choose the one time per week delivery option, your student(s) will receive 5 breakfasts and 5 lunches every Monday afternoon. Delivery will begin on Monday afternoon September 14, 2020. Pick up time for meals at SAGS are as follows: Breakfast - 8:30 a.m. - 9:30 a.m. and Lunch - 11:30 a.m. - 12:30 p.m. Pick up will be at the main entrance door!
https://docs.google.com/forms/d/e/1FAIpQLSeMeSE2c3VbBt2fm4CgJvxcS1dqNu2xPCdSM8-2txcUa3tzNw/viewform?usp=sf_link

Picture Day is Coming- September 17th & 18th!! Pictures will be taken during the school day- 8:30 am - 12:30 pm. Students with the last names beginning A-L will be on Thursday and M-Z on Friday. Preschool will take theirs on Friday. If your child is a remote learner, they can come in anytime between 1:00 pm - 2:30 pm either day. All students will need their pictures taken for the yearbook. Forms will be sent home next week. You may order pictures online- mylifetouch.com with the event code EVTHRZVDT. If you have any questions, please contact Ms. Kelly!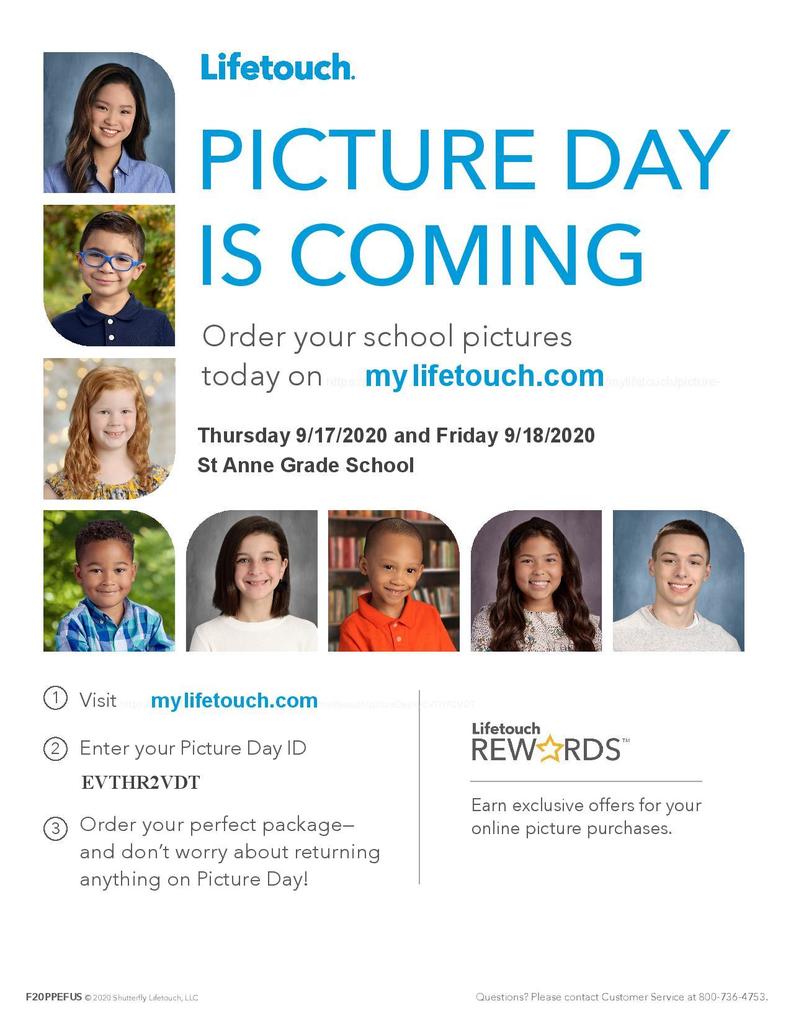 Attention PARENTS of Kindergarten, 2nd, and 6th Graders: Time is flying by and we just want to remind you that Physicals and updated shot records need to be completed and turned in to the Front Office by or before Oct. 15th, 2020. This is mandated by the State. Kindergarteners are required to have a Physical, up to date shots, Dental and Eye exams. 2nd Graders are required to have Dental Exams. 6th Graders are required to have a School Physical (Sports physical are NOT be acceptable), a Tdap and a Meningococcal vaccine, and a Dental exam. If you have any questions you can call the Office.


We have great news! The USDA recently announced that they have extended the free meals program. All enrolled K-12 students will receive free meals through the end of December or until Federal funds are depleted. Extra items are not included. Student accounts will be automatically adjusted from meals already charged and will not be charged the rest of the semester. No calls are necessary. Every student is automatically enrolled. During remote learning, St. Anne Schools will continue to offer meals for pick-up or delivery. That includes the upcoming remote learning week of September 8 – September 11. If you would like to receive meals either by pick-up or delivery, please go onto the following form to fill it out:
https://docs.google.com/forms/d/e/1FAIpQLSeMeSE2c3VbBt2fm4CgJvxcS1dqNu2xPCdSM8-2txcUa3tzNw/viewform?usp=sf_link