EDIT MAIN
Breakfast & Lunch Menus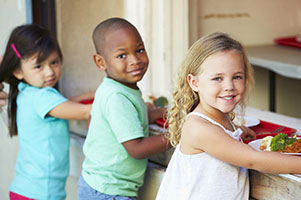 Breakfast: $1.25/day $6.00/week
Reduced: $0.30/day $1.50/week
Lunch: $2.65/day $14.25/week
Reduced: $0.40/day $2.00/week
MENU IS SUBJECT TO CHANGE
The USDA has ruled public school meals are free to students until June 30, 2021.
Please click on the Dining link on the main page to see the May menu in the daily format.
COMING IN JUNE: Free Breakfast & Lunch for kids 18 years and younger or individual that are physically or mentally challenged. A menu will be available May 24 under the Dining Icon on the Menu page. Dates of service will be June 1 through July 1, Monday through Thursday. Breakfast will be served from 7:30 am until 10:00 am. Lunch will be served from 10:30 am until 12:00 pm(grab & go). If you have any questions contact Betsy Statler at (815)427-8153.
Click on this link to view the June Summer Food Service Program menu.